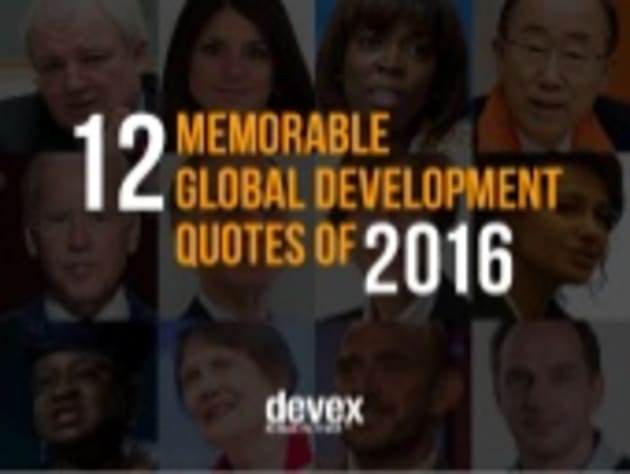 As 2016 draws to a close, Devex looks back at some of the year's biggest events through the words global development leaders have spoken that inspired, provoked or helped us think differently about development work.
Sign in or join Devex
to read the rest
Not only will you get to finish this article, you will also unlock access to community content from our global team of journalists covering the latest global health, humanitarian aid and international development news. And it's totally free.