There is considerable excitement regarding the role that corporations and their foundations are playing in global health. PSI and other prominent global health organizations are expecting this trend to continue and are counting on the private sector, particularly large multinational companies, to implement innovative and scalable health programs, establish new partnerships, and provide much-needed funding to catalyze sustainable change.
In order for organizations and individuals to engage with these companies, the global development community still requires a better understanding of exactly how multinationals are contributing to global health. The short and easy answer is that, in recent years, corporations have supported a wide range of initiatives across the global health value chain, from research and development to manufacturing and supply, and to direct delivery of products and services in various areas of the developing world.
A more detailed answer can be uncovered through an analysis of two major global industries, which are perhaps more involved in social development than any others: pharmaceuticals and oil. Here, Devex assesses the 2011 financial commitments, strategies and programs of three leading pharmaceutical companies —Pfizer, Merck and GlaxoSmithKline PLC — and three major oil companies —Exxon Mobil Corp.,Chevron and Royal Dutch Shell PLC — all of which are positioning themselves as private sector philanthropic leaders through social investment and global health spending.
Click the image to see in large size.
Pharma: Beyond drug giveaways
Since corporate giving is typically aligned with corporate objectives, it should not be surprising that the pharmaceutical industry is a top global health funder from the private sector. According to the Committee Encouraging Corporate Philanthropy — an international forum of quality of corporate philanthropy — median total giving for global drug companies stood at $680 million in 2011. As a means of comparison, Japan — consistently one of the top bilateral aid donors in the world — reported total health giving of a little more than $500 million in the same year.
Figures only tell part of the story about just how radically big pharma is changing global health. In a recent Devex Impact feature article on big pharma and global health, Devex described big pharma's departure from drug giveaways to a more intricate model that marries improved health outcomes for the poorest with their own business survival. Through partnerships with traditional aid donors and global health organizations, big pharma is gradually learning how to address the risks associated with researching, creating, selling and administering cheap medicines in the developing world.
That same year, Pfizer was recognized as Best International Ambassador by the Business Civic Leadership Center for its Global Health Partnerships program, which strengthened health care systems and infrastructure to support cancer and tobacco control efforts in 46 countries.
A review of Pfizer's health giving portfolio reveals the company's diverse investments in the global health industry. In addition to multiple research and development collaborations, Pfizer has single-drug donation programs and sustainable philanthropic initiatives. In its 2012 year-end report, the Access to Medicine Foundation rates Pfizer's long-standing donations of Diflucan for HIV and AIDS, and Zithromax for trachoma as above average compared with its peers. Pfizer also improved Zithromax for use in the developing world by increasing its shelf life and pill count per bottle to make its use easier and cheaper in the field. The company works with Direct Relief International and the International Trachoma Initiative to determine future demand forecasts and address customer needs.
From 2013 to 2016, Pfizer will be collaborating with the United Kingdom's Department for International Development, the U.S. Agency for International Development, the United Nations Population Fund,PATH and the Bill & Melinda Gates Foundation in a project involving the distribution of affordable injectable contraceptives to women in sub-Saharan Africa and South Asia. Pfizer's contribution involves up to 12 million doses of contraceptives to be distributed to 3 million women.

In 2011, Merck placed third in the Chronicle of Philanthropy's ranking of the most charitable corporations, with $1.27 billion in giving. Cash donations remain unchanged from 2010 levels, at $72.6 million, while the fair market value price of its in-kind giving amounted to $1.2 billion that year. Dropping down two places from 2010, Merck placed fourth in the 2012 Access to Medicine Index, which assesses pharmaceutical company's efforts to improve global access to medicines.
Merck's best-known global health initiative is the Mectizan Donation Program (MDP). Launched in 1987, MDP helped to eradicate river blindness in endemic countries. To date, the program reaches approximately 80 million people in 30 African and six Latin American countries, as well as Yemen in the Middle East.
In addition to drug donations, Merck assists less-developed countries strengthen their health care infrastructure. The company prides itself on involving governments in project design and implementation, claiming that fostering country ownership ensures project coherence and sustainability. Under the African Comprehensive HIV/AIDS Partnerships, Merck works with the Gates Foundation and Botswana's government to ensure the country's health sector can comprehensively respond to the challenges posed by HIV and AIDS. From 2010 to 2014, Merck committed an additional $30 million to support Phase II (prevention) of the partnership, which includes public education components.
GSK ranked first in the 2012 biannual Access to Medicine Index, a position it has held since 2008. Typical of pharmaceuticals, GSK engages in drug donation programs – the company is the leading vaccine supplier to UNICEF. Aside from drug giveaways, GSK is known for its investments in health infrastructure-related projects, which help countries improve their health care capabilities.
Get development's most important headlines in your inbox every day.
Thanks for subscribing!
In 2009, to simplify its business approach to philanthropy, GSK combined operations for its 50 least developed countries into its Developing Countries unit. Taking a unique approach to giving back, GSK committed to reinvesting 20 percent of its profits from least developed countries (LDCs) in health care infrastructure. The company's 2010 profits generated about $5.2 million (3.8 million pounds) for community investments in LDCs in 2011, which include training 10,000 Ethiopian health workers and implementing 60 Child and Family Wellness clinics in Rwanda. Expanding this initiative, this past year GSK announced plans to implement projects in each developing country where the company generates profits.
Oil: Carving a global health niche
Oil and gas companies have found that social investment is a necessary cost of doing business, particularly in developing countries. Through strategic global development initiatives as well as local community investments, multinational oil companies are becoming increasingly engaged with the more traditional international development community. While the health spending of such companies is relatively modest compared with both their overall revenues and social investment spending, they are learning how to scale specific health programs for maximum and observable impact, and to partner with diverse development stakeholders, including host governments, embassies, international donors, like-minded companies, and international nongovernmental organizations.
The ExxonMobil Malaria Initiative is the corporation's largest and most focused community health program. Since 2000, ExxonMobil's malaria funding of more than $110 million has reached nearly 66 million people worldwide; provided more than 13 million bed nets, 1.7 million treatment doses and 878,000 rapid diagnostic kits; and helped to fund three pediatric malarial drugs. Together with its partners – which include Malaria No More, PSI, Africare, the U.N. Foundation, USAID, UNICEF and the Medicines for Malaria Venture – ExxonMobil remains committed to fighting the spread of malaria. In 2012, to mark World Malaria Day, the ExxonMobil Foundation pledged more than $10 million in grant funding for life-saving programs and scalable methods for the prevention and treatment of malaria.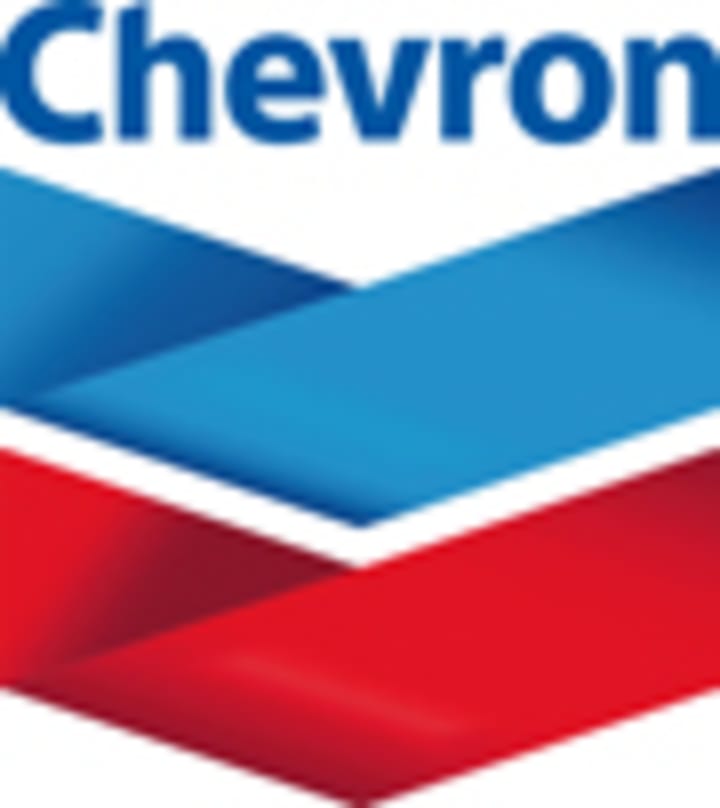 In 2011, Chevron allocated roughly $16 million for health programming. The company aims to ensure quality health care for women and children, and to help prevent the spread of HIV and AIDS. To expand the reach of its HIV and AIDS programs, Chevron has invested $55 million in the Global Fund to Fight AIDS, Tuberculosis and Malaria since 2008 – the largest contribution from a single corporation to the organization. The additional financing of $25 million between 2011 and 2013 will support the Global Fund's HIV/AIDS grants in Angola, South Africa, Thailand and Vietnam.
With the elimination of mother-to-child transmission of HIV in Nigeria a top priority, Chevron partnered with Pact,mothers2mothers and the Business Leadership Council in July 2012. Through these partnerships, Chevron aims to strengthen Nigeria's Prevention of Mother-to-Child Transmission delivery model, facilitate the establishment of a Mentor Mother program, and support local organizations in their efforts to increase HIV awareness, promote voluntary counseling and testing, and reduce HIV and AIDS-related discrimination.
While health is not a stated priority sector, Shell spent an estimated $19 million in 2011 on health initiatives, with the bulk of that amount invested in Nigeria. In 2010, Shell Petroleum Development Company, or SPDC, and Family Health International agreed to extend the Niger Delta AIDS Response Programme, or NiDAR Plus, to expand comprehensive HIV and AIDS health care services in the region.
To increase access to health care services, SPDC together with the Nigerian government and nongovernmental organizations, implemented the Health-in-Motion program. Launched in 2007, this mobile outreach initiative brought much-needed free health care services to the remote communities of the Niger Delta. Benefiting more than 328,000 people, the program earned SPDC the Best Company in Most Innovative CSR award at the 2011 Social Enterprise and Reports Awards. SPDC was also commended by the Business Action on HealthAwards for the Community Investment: Special Focus on HIV/AIDS, Tuberculosis or Malaria in 2012.
Find out more about the "Report on Global Giving: A New Era of Philanthropy and Investment in Global Health" by PSI in partnership with Devex and support by Fenton Communications, and sign up to receive PSI's Impact magazine. Subscribe to The Development Newswire to receive top international development headlines from the world's leading donors, news sources and opinion leaders — emailed to you FREE every business day.