Hosni Mubarak stepped down Feb. 11 as Egypt's president after weeks of massive anti-government protests, ending a 30-year rule that appeared stable but was also marked by corruption and police brutality.
Mubarak's resignation drew cheers and celebratory shots from Cairo's central Tahrir Square, where hundreds of thousands of protesters have been gathering since Jan. 25. In initial statements, several world leaders – and key donors – welcomed Mubarak's move, with the European Union, United Kingdom, Germany and other countries reaffirming their commitment to supporting Egypt and the Egyptian people.
Mubarak handed over power to the country's military council, which will act as an interim government. Mohamed Hussein Tantawi, head of the military council, has been in communication with U.S. Defense Secretary Robert Gates since Thursday evening, according to media reports. In a statement, Gates praised Egypt's military and said that it "made a contribution to the evolution of democracy."
The U.S. and Egypt enjoy long-standing and important ties. Next to Israel, Egypt is the largest recipient of U.S. foreign aid. On average, the country has received USD2 billion in U.S. military and development aid annually since 1979, according to a 2009 Congressional Research Service report on Egypt.
Below is a look at the amount of development assistance Egypt received in 2009 not only from its most generous bilateral and multilateral partners. The graphics are based on data from the Organization for Economic Cooperation and Development, which tracks information from member countries and some other governments and institutions. The United Arab Emirates was the only country that provided data on Egypt to the OECD's Development Assistance Committee, unlike other non-members such as China and Brazil.
Get development's most important headlines in your inbox every day.
Thanks for subscribing!
Here's a look at Egypt's top bilateral donors and the money they committed in 2009:
Here's a look at development aid provided to Egypt by the few multilateral agencies tracked by OECD:
The graphs below show the amount of official development assistance for selected sectors in Egypt. Apart from these, significant ODA went to health (USD174.9 million), debt relief (USD 112.6 million), general environmental protection and other cross-cutting and multisector activities (USD87.8 millions), commodity aid and general program assistance (USD75.5 millions) and humanitarian aid (USD15.1 millions).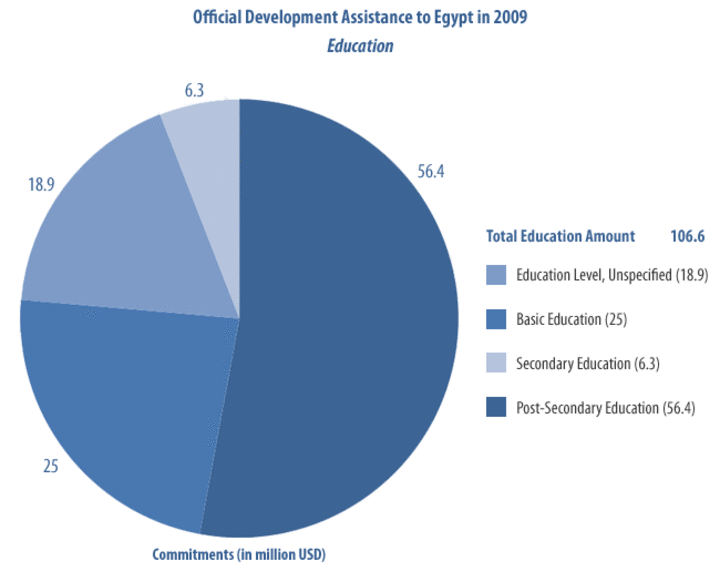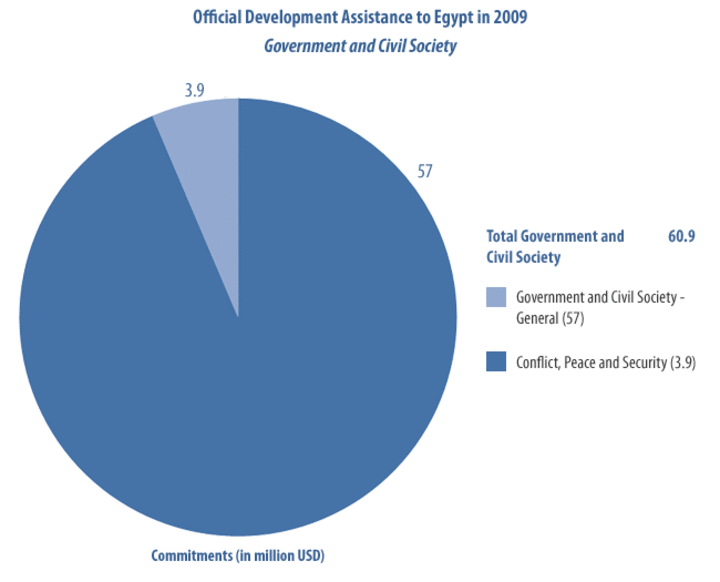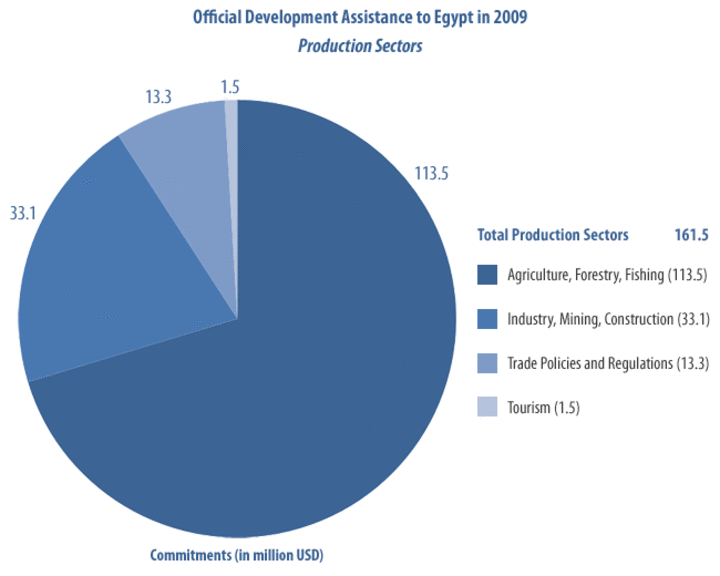 Yula Mediavillo contributed to this report.
Read more news about Egypt.