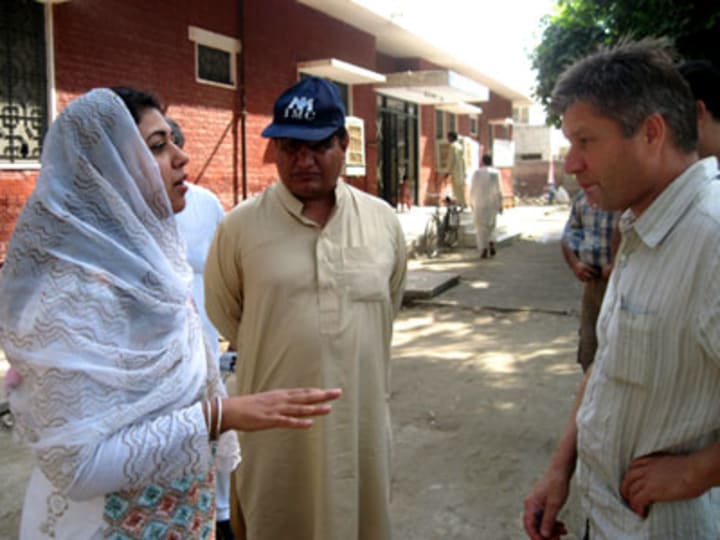 The Department for International Development should improve its transactions with contractors and agreements with civil society organizations, according to the lastest assessment by the British aid watchdog.
DfID's contractors have demonstrated a "strong" capacity to deliver programs and put in place good a knowledge-gathering mechanism, but the agency has failed to capitalize on these best practices, the Independent Commission on Aid Impact says in a report released on Friday.
On top of that, "uncertainties" over agreements with CSOs and "disproportionate" monitoring system have mired DfID's partnership plan, the British aid watchdog points out in a separate study published on the same day.
ICAI — which gave both programs a "Green-Amber" overall rating — came out with these conclusions as the U.K.'s aid agency has been battling inside Parliament and political as well as media criticism over alleged handsome payments to consultants and technical experts.
Contractors: No stratetic plan, procurement woes
Like all other government aid agencies and large private aid groups and foundations, DfID taps private contractors to deliver assistance. For every $10 spent on aid in 2011-2012, $1 went to contractors.
"In the case studies, DfID's choices to use contractors were appropriate," ICAI said.
The department sets clear project objectives, but however "lacks a strategic plan for when to consider using contractors in delivery and when to take advantage of a particular contractor's strengths," the report points out.
Weaknesses in procurement also caught caught the watchdog's attention.
"DfID's procurement processes for sophisticated programs should be more effective," ICAI notes. "Its arms-length relationships with contractors limit their early involvement in shaping programs."
Even as contractors have shown strong delivery capacities, DfID has failed to adequately manage program life cycles.
"DfID recognizes that programs management has not been nurtured as a core skill and is setting up a cadre to promote capacity building," the aid watchdog says. "We doubt, however, that the budget is sufficient, given the scale of the challenge."
Get development's most important headlines in your inbox every day.
Thanks for subscribing!
It is not helping that staff turnover is fast, lowering delivery effectiveness.
"We saw good practice in program design and knowledge gathering by contractors. This knowledge is often not extracted by DfID, however, which lacks a consistent process for feeding back insightful learning to inform future programs," notes the study.
CSO partners: Unclear expectations, excessive monitoring
DfID is increasingly partnering with civil society groups, which — the aid watchdog says — "appear to be on track to deliver their expected results."
Through program partnership arrangements, DfID will provide £120 million a year in "unrestricted funding" to 41 organizations from 2011 to 2014, but the British development agency seems to not have a clear idea on what it wants from these alliances with CSOs.
"DFID should have been more explicit about what it hoped to achieve with the PPA instrument and then more strategic with its selection of CSOs," ICAI says in the report. "It should then have used a competitive grant-making process designed to maximize that contribution, with fair and transparent competition."
Civil society groups are also being burdened by DfID's disproportionate monitoring and evaluation, as PPAs were originally intended to reduce transaction cost, but that remains to be seen.
In the report, PPA holders describe evaluation process as "over-long, over-engineered, poorly thought through and internally inconsistent."
Read more development aid news online, and subscribe to The Development Newswire to receive top international development headlines from the world's leading donors, news sources and opinion leaders — emailed to you FREE every business day.