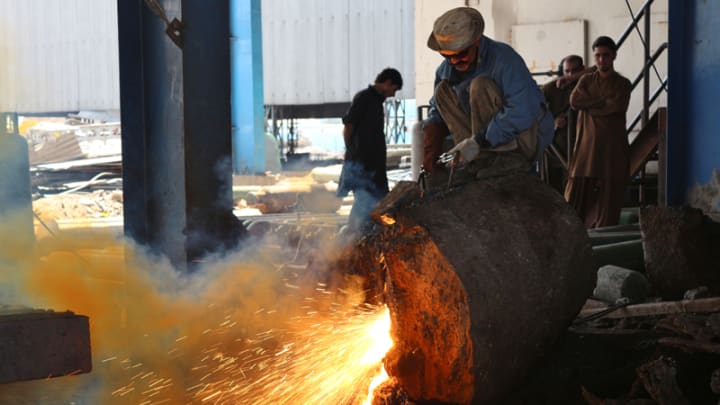 Public-private partnerships for development continue to play a prominent role in American global development policy and strategy. President Barack Obama's administration has prioritized leveraging private sector investment for development. The President's Global Development Council — a special advisory group comprised of public, private, academic and nongovernmental representatives — continues to emphasize galvanizing the private sector and supporting new and existing PPPs.
While the focus on partnership applies to all U.S. government agencies with a development portfolio, the U.S. Agency for International Development has taken the lead forging PPPs for development and the USAID Forward reform agenda has preserved the goal of increasing PPP investments to 10 percent of USAID mission program funding in 2015.
The USAID Global Development Lab and its Global Partnerships Team is responsible for promoting new and deepening existing partnerships. In 2014, the Lab released its inaugural set of highly anticipated PPP data.
A Devex analysis of that data revealed a heavy focus on global health PPPs. It also showed a diverse geographic spread, among other trends. Devex also assessed which corporations emerged as top resource partners of USAID and highlighted those organizations charged with implementing PPPs around the world.
Recently, the Lab released another data set that includes updates to existing partnerships as well as details on new partnerships. Gathering and keeping this data up-to-date alone can be a challenge. And while USAID acknowledges the data is not comprehensive, the new release shows compliance with the Lab's mandate by taking a more rigorous approach to transparency, and data collection and analysis.
The ultimate goal here — still a work in progress according to USAID — is to develop a more reliable monitoring and evaluation framework and more structured process for tracking and reporting on partnerships.
Over the course of just one year, there's not a great deal different between the two data sets, but our analysis does show a general direction where USAID partnerships for development are heading. There are also a few interesting PPP examples (see callout box) that illustrate what is possible when USAID and its partners look to share development resources, risks and rewards. Here's what we discovered:
The big picture: Currently, there are 242 declared and active PPPs with end dates ranging from 2015 through 2020. The total lifetime investment of these partnerships is approximately $3.7 billion. About 75 of the 242 were launched in the 2014-15 timeframe which is slightly off from the 100 partnerships averaged per year from 2006-2013.
Get development's most important headlines in your inbox every day.
Thanks for subscribing!
Geographic trends: While active PPPs remain geographically diverse, sub-Saharan Africa garnered the largest share of the agency's entire PPP portfolio claiming 72 active PPPs at a total investment value of around $1.1 billion. South Africa (18), India (16), Colombia (14), Philippines (12) and Kenya (9) claim the highest number of active USAID PPPs.
Sectors of focus: While the health sector has historically attracted the most partnership activity, USAID has made observable progress in the economic growth, trade and entrepreneurship sector which tops the list in terms of both the total number (49) and value ($957 million) of active partnerships. The average size of these partnerships is also larger at approximately $19.5 million compared to traditional averages ranging from $10 million to $11 million. For 2014-15, the total value share of PPPs in the education sector more than doubled. The overall increase is influenced largely by the $160 million Sindh Basic Education Program in Pakistan which started in 2014. Notably, there are no new partnerships in the energy sector so far for 2014-15.
New corporate partners: Wal-Mart, Google and Qualcomm figure among the most active private sector partners that were not included in our analysis last year. McKinsey & Company is a resource partner in one of the larger PPPs called "Generation" which will support 1 million young people to achieve jobs and skills across five countries (India, Kenya, Mexico, Spain and U.S.) in five years.
Check out more funding trends analyses online, and subscribe to Money Matters to receive the latest contract award and shortlist announcements, and procurement and fundraising news.