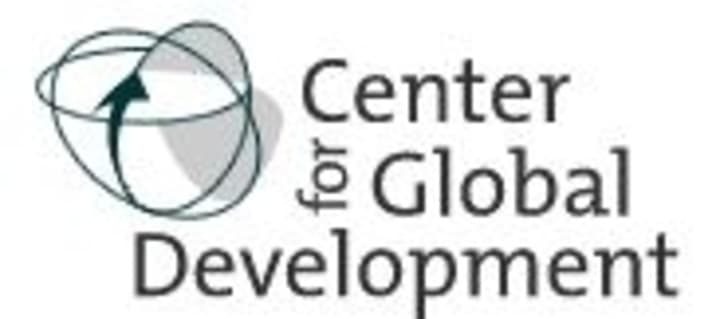 EDITOR'S NOTE: Effective aid delivery presents one of the biggest challenges for the U.S.'s engagement in what President Barack Obama calls "the most dangerous place in the world for the American people," according to Molly Kinder and Wren Elhai of the Center for Global Development. The two recommend that the U.S. government go slow and spread the risk by promoting private investment in Pakistan's Federally Administered Tribal Areas. 
If there were ever a national security case to be made for U.S. development assistance, Pakistan's Federally Administered Tribal Areas (or FATA) would be it. Sandwiched between Pakistan's Khyber-Pakhtoonkhwa province (formerly the Northwest Frontier Province) and Afghanistan, Pakistan's FATA region is at once the least developed area of the country and the area where extremism poses the greatest threat to American citizens. In her second open letter on the U.S. development strategy in Pakistan, CGD President Nancy Birdsall warns against expecting too much from aid programs in this region. Spending money effectively in FATA has been and continues to be extremely difficult, and spending too much too quickly could be counterproductive.
It is not hard to see why President Obama dubbed the region "the most dangerous place in the world for the American people." Al Qaeda has made FATA its main safe haven, and its leadership continues to plot attacks on the American homeland and the west from its sanctuary in the mountainous border region. Prominent Afghan Taliban leaders use their bases in the FATA region to plan the war in Afghanistan and to train and recruit fighters. FATA is also home to a growing Pakistan Taliban movement that has escalated violent attacks within Pakistan, threatening to further destabilize the nuclear-armed country. To grasp just how central FATA is to the U.S. security concerns, all you have to do is take a look at a map of unmanned drone strikes over the last few years – of the 130 odd recorded strikes, nearly every one is in FATA or just on its borders (the vast majority cluster in just two of FATA's seven agencies).
There is also no question that FATA has significant development needs. Per capita income in the region is just $250 per year, half the national per capita income, and some 60 percent of FATA's 4-5 million residents live below the poverty line. Female literacy in the FATA is a stunning 3 percent, compared to 32 percent nationally. Unemployment is widespread, rule of law is weak, and the forbidding terrain limits access to markets, health services, industrial activities and outside influences. Residents have few political rights and are governed by a geographically distant Secretariat under an antiquated legal code called the Frontier Crimes Regulation.
However, despite the urgent national security challenges and the equally urgent development needs, the hard reality is that FATA is one of the most difficult places in the world to spend aid money well. Security concerns, weak governance capacity, strong anti-American sentiment, and the limited ability of staff to monitor programs limit the effectiveness of aid programs in the FATA. Indeed, USAID's FATA program has been fraught with challenges. Of the $750 million in U.S. assistance that has been committed for the period 2007-2011, less than $150 million had been disbursed by the end of FY 2009. A scathing audit, released by USAID's Office of the Inspector General in January 2010, found that the DAI-run USAID capacity building program had not achieved its goal of building the capacity of the FATA Secretariat, nor had it conducted effective monitoring and reporting. The audit included photos of unopened boxes piled high in storage, containing unassembled servers and unused laptop equipment. A GAO report released in mid-April highlighted that two major programs intended to create jobs in the region face similar difficulties and have achieved very little progress. (On the other hand, the targeted, quick-impact Office of Transition Initiatives programs and the small USAID programs in health have made noteworthy progress against their own output targets.) USAID has also struggled to set up adequate monitoring systems.
Get development's most important headlines in your inbox every day.
Thanks for subscribing!
Thus, Nancy's second open letter to Ambassador Richard Holbrooke urges prudence on what is achievable in FATA, and suggests ways to leverage both aid and non-aid policy to stimulate private investment. Her three points are:
1. Be cautious: smaller may be better in FATA. Nancy urges considerable caution in the amounts of money and the types of programs that the United States supports in the FATA region. The members of the CGD study group expressed discomfort with reports that FY2010 spending in FATA could reach as much as $150 million. Political pressures could lead to the United States spending too much too quickly in the FATA region, beyond the planned immediate spending to rebuild areas damaged by conflict. In FATA, it may be that small – in money and ambition – may be the way to proceed in the next year or two at least.
2. Some assistance could be used to catalyze private investment in small-scale industrial development to create jobs in FATA and in neighboring regions. Ways to do this could include providing risk insurance for private enterprises, offering matching grants on wage payments, and subsidizing goods produced in the region. The key is to avoid the mistakes of past subsidy programs, in which firms exploited upfront incentives and then relocated elsewhere. In targeted high-potential sectors like marble production and gems, USAID could fund basic infrastructure for clusters of local businesses, providing leasable equipment and off-grid reliable power at a subsidized rate.
3. Work with Congress to develop legislation for duty-free, quota-free access to the U.S. market for all Pakistani exports for at least the next five years. In addition to the sorts of catalytic assistance explained above, broader access to American markets could help the Pakistani private sector create many new jobs. Currently, despite the strategic emphasis being placed on promoting economic growth in the country, Pakistan pays over $350 million per year in duties on its exports to the U.S., and pays an average tariff rate nearly three times higher than other countries. Legislation pending in Congress that proposes the creation of Reconstruction Opportunity Zones (ROZs) for Pakistan and Afghanistan is an important first step that would be well received in Pakistan. However, our analysis shows that ROZs might have minimal economic impact in FATA while failing to exploit considerable potential in Punjab, Sindh, and other more urbanized parts of the country. Providing duty-free, quota-free access to U.S. markets for all Pakistani exports from all regions would have a greater effect, encouraging diversification and increasing its potential dividends. Recent analysis suggests that doing so would have little impact on U.S. textile producers.
In FATA, the real challenge is one of implementation – finding ways to deliver aid that will actually result in development outputs (roads built, schools constructed) and outcomes (children vaccinated, jobs created). Given the extreme challenges of planning and implementing traditional aid programs in this region, it's worth going slow and spreading risk. Finding ways to leverage both aid and other policies to promote private investment is a good idea anyhow, and is doubly important in FATA, where direct aid spending is difficult.
Re-published with permission by the Center for Global Development. Visit the original article.