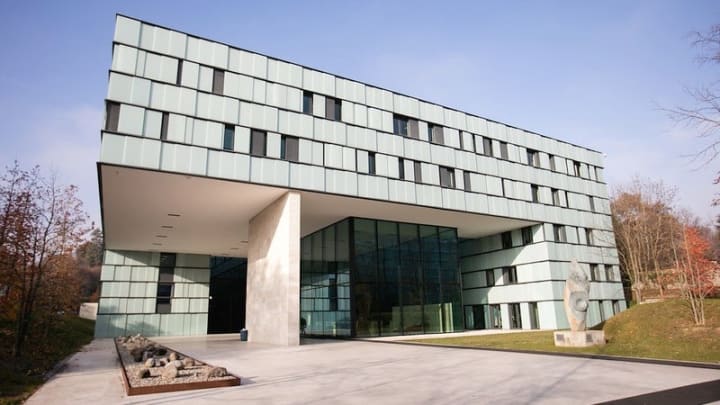 MANILA — The United Nations is withholding the findings of a high-profile investigation into allegations of sexual harassment at UNAIDS, Devex has learned.
Although the investigation has concluded, the outcomes have not been made public or even shared with whistleblowers.
The investigation relates to allegations of sexual harassment by Luiz Loures, former deputy executive director at UNAIDS, who stepped down in 2018. The same year, the World Health Organization's Office of Internal Oversight Services cleared Loures of wrongdoing but the investigation was reopened after concerns were raised about the process and after additional women spoke out. Loures denies all allegations.
The U.N. General Assembly mandated the U.N. Office of Internal Oversight Services to carry out the new investigation independently. At the time, the secretary-general's office said details would be shared once it was completed. But no information has been shared with the public, nor with complainants to date.
In emails seen by Devex and dated early August, an OIOS official acknowledged that the investigation had concluded, and the accompanying report issued. Whistleblowers requested a copy or summary of the report, but were told that the decision to share the results lies with WHO and UNAIDS.  
The same month, the secretary-general's office refused to provide an update to Reuters, citing confidentiality. However, Ben Swanson, director of OIOS, told Devex this week that his office's involvement in the matter "is now over" and that the report is with WHO.
Devex has spoken to three whistleblowers who requested details of the results from either OIOS or WHO, but were told the information is confidential.
Malayah Harper, currently an executive-in-residence at the Geneva Centre for Security Policy, was one of the women who alleged in 2018 that she had experienced sexual assault at the hands of Loures, and was among those who had called for an independent investigation.
She told Devex she had communicated with UNAIDS Executive Director Winnie Byanyima about the report, but that Byanyima was unable to share it, citing "conditions" attached to it. It is unclear what those conditions are. Devex has contacted Byanyima for comment.
Martina Brostrom, the first UNAIDS employee to file a harassment case against Loures, also confirmed to Devex that she has not been provided with a copy of the report, despite a request made by her lawyer to WHO's Office of Internal Oversight Services and to WHO Director-General Tedros Adhanom Ghebreyesus. Both requests were seen by Devex. Brostrom said they have received no response to date.
"The lack of transparency in the U.N. system, particularly [around] sexual assault and harassment cases, is notorious. Victim blaming and retaliation is the norm. I know because it happened to me," Brostrom said. She now plans to file a request for administrative review following WHO's failure to respond to her inquiries about a copy of the report.
Get development's most important headlines in your inbox every day.
Thanks for subscribing!
Devex asked UNAIDS and WHO for an update on the investigation and when the results will be published or shared with concerned parties.
In an email on Thursday, UNAIDS replied: "Matters concerning investigations or disciplinary proceedings in relation to serving or former UNAIDS staff members are subject to confidentiality and UNAIDS is therefore not in a position to provide information concerning the substance of the investigative finding or to comment further in this respect. Reports with investigative findings received by UNAIDS are duly considered in accordance with the applicable procedure, to determine appropriate follow up and to ensure that due process is followed."
WHO sent a near-identical statement by email.
UNAIDS added that a full report on disciplinary and other corrective action taken by the agency is presented annually to its program coordinating board.
Swanson from OIOS said that within the secretariat, copies of investigations are not shared with victims or complainants.
"An investigation report concerns allegations of misconduct against an individual staff member and the report is designed to inform the Organisation to help and enable it to decide on possible sanctions or possible further action," he said.
According to the "UN System Model Policy on Sexual Harassment," the "target/victim/affected individual shall be informed as appropriate of the status of any investigation and outcome of the report."
The high price of being a UN whistleblower
Ostracized. Blacklisted. Unemployed. Whistleblowers have played a key role in bringing wrongdoing within the United Nations system to light, but are they protected from the backlash?
But Swanson said: "Communicating outcomes and staying in contact with a victim of sexual harassment throughout the lifetime of an investigation and sometimes beyond is one thing.  Sharing a 'strictly confidential' and highly detailed investigation report ... with the victim is another."
Campaigners have long complained about a lack of transparency and independence in how the U.N. handles complaints of misconduct, with many whistleblowers claiming to have faced retaliation.
Brostrom was fired in December for alleged sexual and financial misconduct. She appealed her dismissal in April and the case is ongoing.
"It becomes absurd to the point of being ironic that the one person who filed a sexual assault complaint is the one who is found guilty of sexual misconduct," she told Reuters.
UNAIDS responded that it could not comment on the case, citing confidentiality, but that it "does not engage in or tolerate any form of retaliation."
Update, Dec. 7: After publication of this article, Byanyima tweeted that "the outcome of the investigation report will be shared with survivors, witnesses & @UNAIDS staff. It's recommendations will be implemented. The long delay is another injustice to survivors." She urged WHO to "delegate authority" to UNAIDS to take the matter forward.