---
How Malala inspires Pakistani youth on education for all
By
Jenny Lei Ravelo
---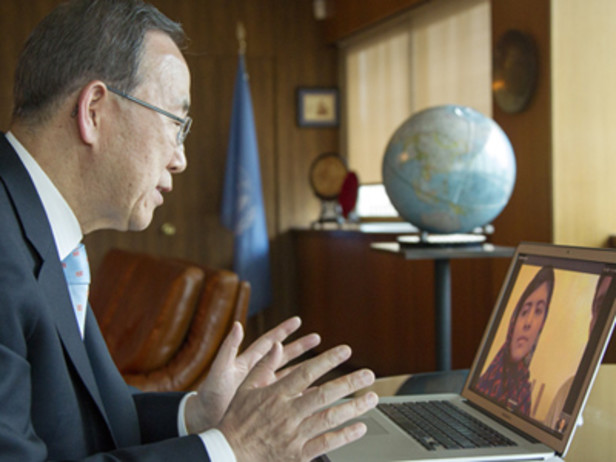 A year ago, Malala Yousafzai survived an assassination attempt for being vocal in pushing for girls' education in Pakistan.
Her struggle led to increased awareness on the issue, and the United Nations decided to mark her birthday this July 12 as Malala Day to remind the world of the goal of education for all children.
On this occasion, Devex spoke to Humaira, an 18-year-old Pakistani student who is studying to become a doctor. In her spare time, she volunteers to tutor other girls at one of Plan International's nonformal education centers, which help provide free basic education for up to 11,000 girls in the country.
She said Malala was her inspiration to become a teacher.
"[She] is a source of encouragement for all of us, as she put her life in danger. The bravery of Malala has made us realize the importance of education and she has give us the courage to raise our voice for exercising it as basic right, rather than screaming in fear," noted Humaira.
Challenges
In a country like Pakistan — where many would rather women stay at home and never go to school — Humaira and other volunteer tutors face numerous challenges to getting an education, and not just from Islamic conservatives, as the main problem continues to be poverty.
"School and colleges are at far off distance from my village, so girls need to travel for too long," said Humaira, who noted that most of the routes are not safe and girls get harassed on the way. She refused to disclose the name of her village fearing for her own safety.
Other barriers are child marriage, labor and gender discrimination.
Humaira herself would not have been able to go to school if her sister hadn't paid for it. Her father and mother were even reluctant to send her even if the classes are free, but they changed their mind when she started coming top of her class.
She notes her father, whom the future doctor had to ask permission from to continue her schooling, now sees the power of education.
Asked about what more can be done to address the problem, Humaira had a clear message for the country's leaders and the aid community: "The government should ensure the access to quality education and a protected environment for all the girls in our country. The international community can help us in achieving this goal."
Read more development aid news online, and subscribe to The Development Newswire to receive top international development headlines from the world's leading donors, news sources and opinion leaders — emailed to you FREE every business day.