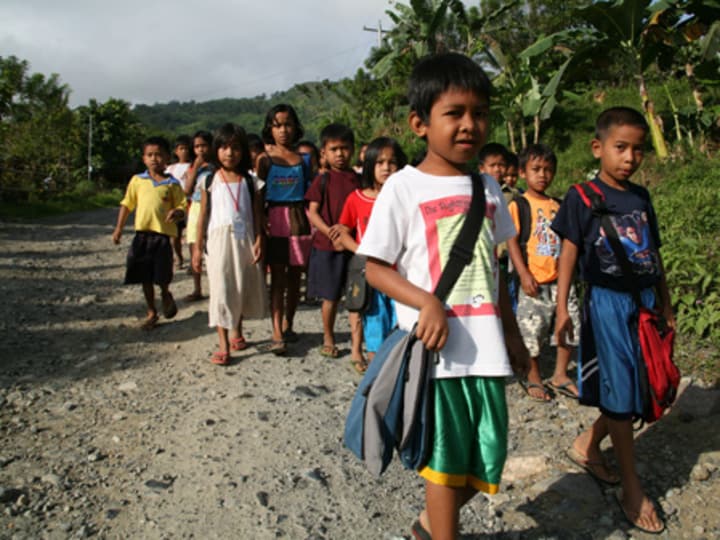 Many in the aid community are concerned about how Save the Children-Merlin merger will play out, given the different structures and values of each organization.
Some are worried that programs may be cut, but Devex spoke to a veteran local partner who sees a different side of the coin.
The Zone One Tondo Organization, a civil society organization working in 28 communities across the Philippines — and Save the Children partner on child participation, child protection and child rights governance since 2001 — sees promise in the merger. 
"Save the Children is helping us build empowered communities through integrating child rights and implementing development program using the child rights lens," ZOTO executive director Butch Ablir told Devex.
But as the oldest CSO working for the urban poor in the Philippines, ZOTO's programs are not limited to children and youth. The organization also focuses on disaster risk reduction, gender equality and reproductive health. The latter is an area where ZOTO has been looking for more support, given the prevalence of early pregnancies and HIV cases in the communities where they work.
Merlin's expertise appreciated
Reproductive health is where Merlin's expertise come in. 
Merlin has family planning programs in several known slums in Metro Manila — Tondo, Baseco and San Andres — and is partners with local NGO Likhaan. The organization has a long history of supporting reproductive health in the Philippines and has repeatedly urged local authorities for a historic law on the issue to come into effect immediately, despite the staunch opposition of the influential Catholic Church.
Ablir has yet to learn of the details of the merger, but seems optimistic of the possible opportunities for ZOTO.
"One of our requests with Save the Children is to support us in our reproductive health initiatives in the community. So i think if that [merger] will materialize, that will surely help and strengthen our initiatives at the community level," he explained.
Get development's most important headlines in your inbox every day.
Thanks for subscribing!
Previous talks with Merlin
ZOTO has not yet had a chance to partner with Merlin in the Philippines.
The British NGO previously offered to collaborate with ZOTO on reproductive health, disaster response and medical missions, Ablir said, but those talks were postponed abruptly after several natural calamities affected the country in 2010-2011 and the organization decided to prioritize tending to flood-affected communities.
"This was two, three years ago. Since then, we have not yet pursued that partnership with Merlin. We want to pursue it, but if Save the Children is now in partnership with Merlin, that's a good development," noted the ZOTO chief.
Details of the merger have yet to be finalized, and it is too early to tell whether local partners like ZOTO that have been eyeing more support from either organization would have a chance in expanding their partnerships, but is seems the opportunity may not seem so far-fetched.
Save the Children CEO Justin Forsyth said of the merger when it was announced: "Save the Children has had a long term ambition to extend our frontline health work to help millions more children and their families globally. By joining Merlin's operations to ours we will massively extend our operational reach, working together to create a larger and stronger network of health workers around the world."
Read more development aid news online, and subscribe to The Development Newswire to receive top international development headlines from the world's leading donors, news sources and opinion leaders — emailed to you FREE every business day.