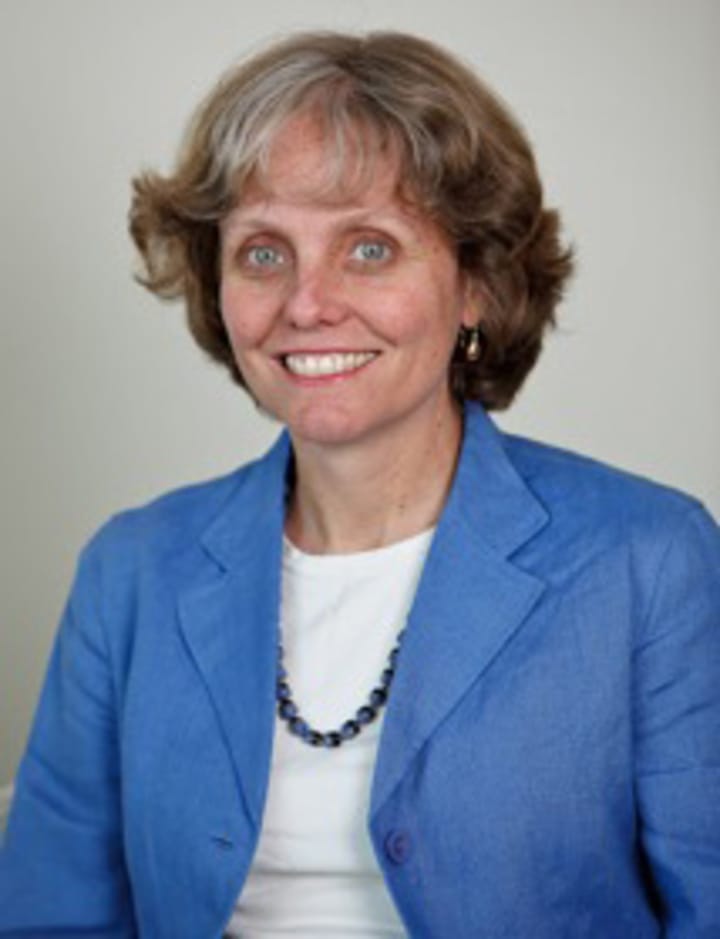 Some estimates suggest that women own less than 2 percent of the world's land, others talk about 15 percent of agricultural land in Africa being owned by women.
How much land do women really own?
Devex asked Cheryl Doss, who helps to analyze women's access to land and other assets in Liberia and Uganda through the Assets and Market Access Collaborative Research Support Program, funded by the U.S. Agency for International Development. Doss is a senior lecturer at Yale University's Department of Economics and associate chair of the International Affairs Council.
How much land do women in developing countries own?
That's not an easy question to address, and there is no simple answer. Most of the statements you see out there don't even define what is meant by women's land ownership. Are they counting all land that women say they own, or only land with registered titles held by women? That would be very low in much of Africa, where levels of titled land ownership are very low, even for men.
How would we treat joint ownership? And for the denominator, are they counting all land, all agricultural land, or all land that is owned by households? In addition, very little sex-disaggregated data on land ownership has been collected, especially in a way that has any degree of representativeness.
Then what can we say about women's land ownership?
We have just completed a review of the available evidence on women's land ownership in Africa. In it, we use a variety of different data sources (published and unpublished estimates, data from the FAO Gender and Land Rights database, the Demographic and Health Measurement Surveys, and the Living Standard Measurement Survey's Integrated Surveys on Agriculture) to see what can be said about women's land ownership in Africa.
We find that is a very complicated picture, and one that differs greatly depending upon country, region, what type of land is considered, what definition of landholding is used, and whether joint ownership is considered.
Overall, we do find a persistent trend that women own, operate and manage fewer, smaller and less valuable plots than men, though these trends are not completely universal and do vary between countries.
However, we also find that there is still a lot that we don't know. We were only able to find sex-disaggregated land ownership data from 19 of the 53 African countries, which points to a significant gap in the data in this area.
How can the international development community help?
Get development's most important headlines in your inbox every day.
Thanks for subscribing!
We should focus first on the fact that there are some overall trends that we can see in regards to differences between men and women's ownership and control over land. Women do own less land than men.
In addition, even when women are reported as owners or joint owners of the land, they usually are less likely to have their names on ownership documents and have fewer rights and decision-making over the land. We should focus on finding ways to strengthen the tenure security for both men and women, realizing that women's tenure security tends to be weaker.
Why has so little gender-specific information on land ownership been collected, and is this changing?
The assumption has often been that what matters is whether someone in the household owns the land, but that it doesn't matter which person within the household owns it. There is increasing evidence that it does matter.
It is relatively simple to ask an additional question in household surveys to identify the owner or owners of each plot of land and if there is an ownership document of some type, to identify whose names are listed as owners. Additional questions could be included to identify the rights and decision-making power. But the two additional questions of who owns and whose names are listed would provide us with much richer information on men and women's land ownership.
There are initiatives that are leading the way in collecting gender-disaggregated data on asset ownership, including the Gender Asset Gap Project, the EDGE project, the Gender, Agriculture and Assets Project or GAAP, and the newer rounds of the [Demographic and Health Survey] and [Living Standards Measurement Study-Integrated Surveys on Agriculture]. Collecting this kind of data is relatively simple and can greatly increase the kinds of analysis that can be done with the data, especially for gender and development programming.
As organizations begin to realize how important and useful having this kind of data is, my hope is that it will become routine to collect gender-disaggregated ownership data.
Want to know more? Check out Land Matters, a new campaign to showcase innovative solutions in the areas of food security, economic development, conservation and more.