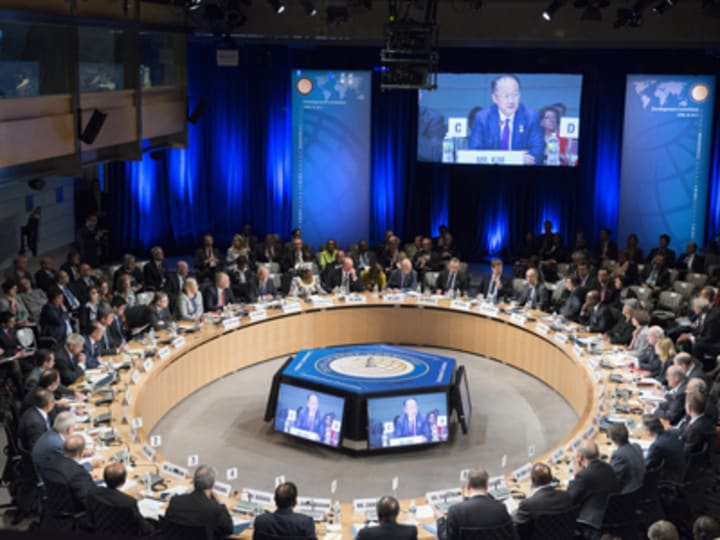 A recent Devex feature about World Bank reform continues to circulate within the bank and spark debate among our readers.
Some of the comments we've received come from World Bank employees past and present, and they shed some light on the conversations ongoing inside the walls of one of the world's largest development institutions.
Some readers have argued that calls for reform cycle in and out of fashion with each new bank chief. Paul Cadario, an outspoken former World Bank vice president who was also quoted in our initial article, suggested: "This time is different, with the need to deal with strategy, budget, management and staff skills at the same time, and not be constrained by unrealistic deadlines."
President Jim Kim's push for broad-based change might be successful if it is given enough time, Cadario argues, pointing to another reform Kim oversaw at the World Health Organization in the mid-2000s.
At WHO, Kim implemented the "3x5 Initiative," an effort to put 3 million people on AIDS treatment in developing countries by 2005. That goal was met two years late, Cadario said, and perhaps similar patience will be required if World Bank reform is to meet similar success.
In response to Cadario's call for realistic deadlines, Abdo Yazbeck, lead health economist at the World Bank, expressed a sentiment that others at the bank have echoed: So far, what has been billed a major reform effort is still missing its big opening act.
Get development's most important headlines in your inbox every day.
Thanks for subscribing!
"It is getting frustrating," Yazbeck wrote. "We neither have the architecture nor the engineering plans. Somebody has to make a few decisions and let us work on them."
Those decisions are surely in the works right now, and may be presented in October at the bank's annual meeting in Washington. The debate about the World Bank's future will surely continue in the meantime.
Read more World Bank news and career advice, and check out World Bank jobs, projects and tenders. Read more development aid news online, and subscribe to The Development Newswire to receive top international development headlines from the world's leading donors, news sources and opinion leaders — emailed to you FREE every business day.