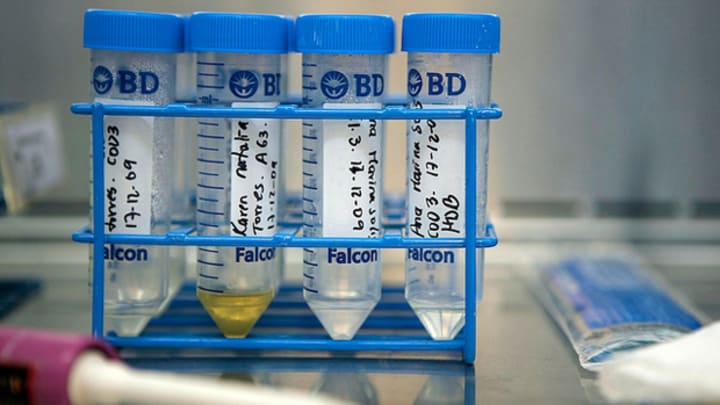 In a time when funding is harder to secure — especially for what are neglected diseases that disproportionately affect those in developing countries — the research institutions working on solutions are finding creative ways to finance progress.
Lately the news has been dotted with announcements of nonprofits licensing products to pharmaceutical companies in order to use the profit from commercialization to fund research; other examples include companies giving drug rights to nonprofit research organizations to pursue and monetize.
These announcements point toward a shift to more creativity when it comes to developing sustainable funding sources for typically under-resourced disease research.
"We try to diversify both the source and the nature of funding so we don't become reliant on any particular source," said Erik Iverson, the president of business and operations at the Infectious Disease Research Institute. IDRI ensures that those agreements stay true to serving the organization's values by building in requirements for benefits to developing countries, which can include pricing and availability assurances.
While these mechanisms of sponsored research, licensing products to private companies and spinning off for-profit entities are not new, the difference is that global health organizations are beginning to use them, Iverson said.
This begs the question, why now? The huge influx of private money, from the likes of the Gates Foundation, has allowed the industry to mature and create the product platform and technology to grow to a point where these options are feasible, he said.
Leveraging discoveries to fund future work
Earlier this year, the TB Alliance, an international nonprofit drug development organization, assigned several patents to TenNor Therapeutics, a Chinese biotech company – it's first transaction of that type. TB funding is not keeping pace with inflation or the magnitude of the disease, and the science necessary to research it and many other diseases is difficult and expensive, while those using the medications are often poor and lack the ability to pay much, if anything, for the product. As a result, researchers are unlikely to recoup their investment, which makes it a hard sell to pharmaceutical companies who need a financial return.
But in the course of researching tuberculosis treatments, the Alliance discovered a compound that could instead be used for bacterial infections. It then set about finding a way to use that intellectual property to bring resources back to the organization to further its research.
The agreement it struck with TenNor is similar to those that academic institutions often carry out, said Mel Spigelman, director of research and development at the TB Alliance. While confidentiality agreements prevent him from disclosing details of the deal, there are standard arrangements in similar situations that often include upfront payments, milestone payments and royalties.
"This is a very logical outgrowth," he said. "The real difference is I don't think that many people associate organizations like the TB Alliance with technology and discoveries…people haven't recognized the work public-private partnerships have done in coming up with discoveries."
But one of the challenges is that as promising drugs get further down the development pipeline, each step becomes more expensive. At the TB Alliance, a new drug regimen is scheduled to go into phase three trials, the last stage before licensing, but the $65 million price tag to complete that step poses a significant hurdle.
"The amount of financing that's available on a global basis for neglected diseases is just so woefully insufficient for the magnitude of the problem," he said. "We all have to be on the lookout for innovative ways [to fund research]."
Private sector partnerships
Pharmaceutical companies, too, are increasingly open to addressing urgent health needs that may not have a strong profit motive — and have the assets necessary to do so. In fact, a pharmaceutical company might give the rights to a drug to a nonprofit organization, as in the case of a recent announcement by Janssen Pharmaceuticals and the International Partnership for Microbicides.
Janssen, a Johnson & Johnson pharmaceutical company, gave the IPM exclusive rights to develop and manufacture products containing the company's antiretroviral dapivirine, the active ingredient in IPM's vaginal HIV prevention ring.
The agreement deepened a collaboration between the nonprofit product development organization and the pharmaceutical company by allowing IPM to commercialize dapivirine products everywhere. Development and sales of products, including a birth control and HIV-prevention vaginal ring IPM is developing, could be sold in the developed work to help finance continued research and distribution in the developing world.
There is more of a willingness from organizations like IPM to engage with the private sector, said IPM CEO Zeda Rosenberg.  
 "I think it's going to be seen a lot more and I think it is because product development costs a lot of money and there is so much need out there for our products," she said.
Janssen's appetite to bring company expertise to bear on these diseases is increasing, said Wim Parys, global head of research and development for Janssen's global public health division.
"We internally are very committed to these type of collaborations where we don't have a for-profit market but there is a huge need," Parys said. "If we have an innovation, it should be made available to address the needs that exist. We do feel that we have a social responsibility there."
Get development's most important headlines in your inbox every day.
Thanks for subscribing!
The company's global public health division has more flexibility than other parts of Janssen, can partner more easily with organizations like IPM or the TB Alliance and can seek additional grant funding to further research. They are currently researching treatments for HIV, Hepatitis, multidrug resistant tuberculosis, river blindness and modifying existing products, like a de-worming medication that would be usable without water if safe water is not available.  
In order to make these partnerships and research sustainable, it's important to establish new ways to work with governments and other pharmaceuticals, he said. One example of programs that help support the global health group's work is a special U.S. Food and Drug Administration voucher that allows a drug with high medical need and no return on investment to get accelerated to priority review.
The trend of companies investing in some of this research and providing rights to nonprofits or partnering with them in other ways is growing slowly, Parys said. There is potential for more companies to get involved and build on progress, but it's essential to think constantly about how to reduce the burden due to a company's obligation to shareholders, he said.
B.T. Slingsby, the executive director of the Global Health Innovation and Technology Fund, concurred in a recent Devex interview, noting that pharmaceuticals alone cannot invest all of the money needed for research and development because it's critical that their contributions do not threaten the company's stability.
More than just helping to provide financing, private sector expertise is critical in funding and developing treatments or preventative drugs for these diseases. Janssen will often contribute technical knowledge and advise nonprofit partners on the trial process, Parys said.
The business case and market strategies
Research and development commitments for neglected diseases may have positive reputational impacts for pharmaceuticals looking ahead to emerging middle income countries and developing countries as future markets.
Increasingly, emerging middle income countries are presenting market opportunities — so vaccines for dengue fever may have some financial returns in places like Brazil, even if they do not have a European or American market, said Robert Hecht, managing director at Results for Development, where he focuses on health financing.
Companies are exploring multiple ways of tackling these issues, including having both commercial and philanthropic arms, where revenues from one side of the business can help support the less lucrative but significant public health aspect of their work, he said.
Despite some potential openness to increased investments from the private sector, traditional streams of funding from government and foundations will continue to be essential as financial disincentives remain for companies that have to be sure they meet the bottom line.
While middle income countries — and the developing countries that will rise to that level in the coming years — present interesting market opportunities, they also represent critical challenges for developing and distributing drugs and treatment.
Instead of more cut and dry systems in which organizations can structure tiered pricing at the country level, it will be increasingly necessary to explore steps for ensuring access for the poor in countries where there are growing populations that can afford to pay for the treatment or preventative care.
Some companies are also licensing technology to drug companies in countries like India and South Africa so that manufacturers can produce cheaper generic drugs and sell them in developing markets while the parent company markets them and earns royalties from sales in the developing world, Hecht said.
"The smart pharmaceutical companies realize it's good corporate relations, good politics and good business for them" to sell products in lower income countries at just above cost and charge those who can pay more higher prices, he said.
The challenges go beyond tiered pricing, extending to how to deal with packaging, naming  and avoiding counterfeit or "grey market" products, Iverson said.
It's a complex set of issues to navigate, but organizations like the GAVI Alliance, UNICEF, The Global Fund to fight AIDS, Tuberculosis and Malaria and The Gates Foundation are all working to identify market and distribution mechanisms and tiered pricing, which is helping the system mature, he said.
As more clarity develops and markets in the developing world gain a stronger appeal, there may well be more partnerships, deals and creative funding mechanisms that emerge. For critical diseases like TB, AIDS, malaria and those that are even less frequently discussed such as elephantiasis or river blindness, all sources of funding are critical to find treatments and preventative medications that have the potential to transform lives, communities and countries.
Join Devex, the largest online community for international development, to network with peers, discover talent and forge new partnerships — it's free. Then sign up for the Devex Impact newsletter to receive cutting-edge news and analysis every month on the intersection of business and development.