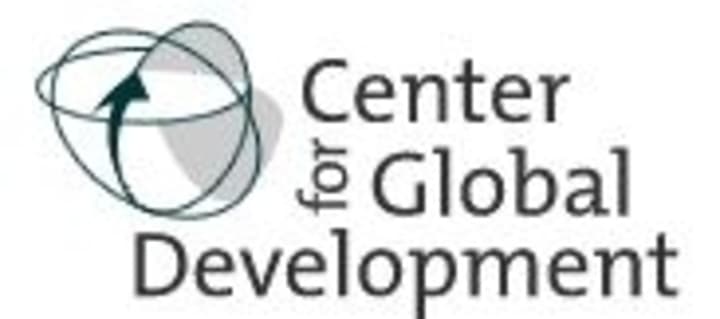 EDITOR'S NOTE: An independent review of the fiduciary controls and oversight mechanisms of the Global Fund advises the organization to act against its vision of blazing an innovative approach to international aid. William Savedoff, senior fellow at the Center for Global Development, proposes a different measure, one that is "closer to realizing the original promise of the Global Fund."
This week, a high level panel issued its assessment of fiduciary controls at the Global Fund to Fight Aids TB and Malaria. Despite press accounts that describe the report as "devastating" and "toughly worded," it read more like a dull corporate system evaluation to me. Don't get me wrong. I actually think that organizations need these kinds of studies to figure out where things are going well, or badly, and how to improve. I just don't like trying to read all 150 pages in the middle of a business trip. The panel did an amazingly thorough job in only 6 months and, frankly, I'm pleased with the document's low-key style, which is a more appropriate response than the relative hysteria in the press earlier this year. The Inspector General's reports last year on misappropriated money were not evidence of major scandal. Rather they were evidence that the organization was getting its act together.
The bigger story to me is what this report might mean for an organization that was expressly created to blaze an innovative approach to international aid and is being counseled to back away from that vision. Is the Global Fund being asked to grow up or to sell out?
A large part of the impetus for creating the Global Fund was that donors didn't want to channel large new sums of money through existing agencies such as the World Bank or the UN system that were considered bureaucratic, slow, unresponsive to countries, and more concerned with moving money than getting results. The Global Fund was supposed to be lean in staff, finance programs that had true "country ownership," and eschew pushing external models. Most importantly, it was supposed to judge countries who received grants less on their adherence to procedures and more on their performance in reducing disease prevalence and treating the ill. Unfortunately, measuring performance was not taken seriously enough and the Global Fund relied more on measuring outputs (how many bednets were distributed?) than outcomes (has the prevalence of malaria declined?).
Get development's most important headlines in your inbox every day.
Thanks for subscribing!
So ten years since it began, we have recommendations aimed at making the Global Fund look more like other aid agencies. The report calls for the Global Fund to be less "passive" and more "assertive" in its dealings with countries, asserting that their proposals for a new grant approval process, more scrutiny of the country coordinating mechanisms, greater supervision of sub-recipients, and more time spent by staff engaged with grantees are compatible with "country ownership." (But are they?)
The Review Panel described this as a natural process of maturation – the Global Fund reaching a point where it needs to put systems and procedures in place like the other big boys and girls. They may be right. Even with the proposed changes, the Global Fund will probably remain more nimble and flexible than other international agencies. It will certainly be able to produce more reliable accounts and it continues to be more open and transparent about its findings than other agencies.
But I can imagine another approach that would have been closer to realizing the original promise of the Global Fund – an approach that would have called on the Fund to put resources into performance measurement, into independently verified reliable statistics on the prevalence of Aids, TB and malaria that could be used for assessing progress and rewarding good performers. This approach would measure the organization's effectiveness by progress in combating disease rather than the rate of disbursement and the accurate accounting of funds.
The Global Fund faces a challenge in dealing with donors who reacted negatively to last year's revelations of fraud. It is certainly safer under such circumstances for the Global Fund to mimic other agencies institutionally and procedurally. It is always riskier to stand out in the crowd. But it isn't necessarily the best way to effectively assist low- and middle-income countries to fight disease.
Republished with permission from the Center for Global Development. View original article.