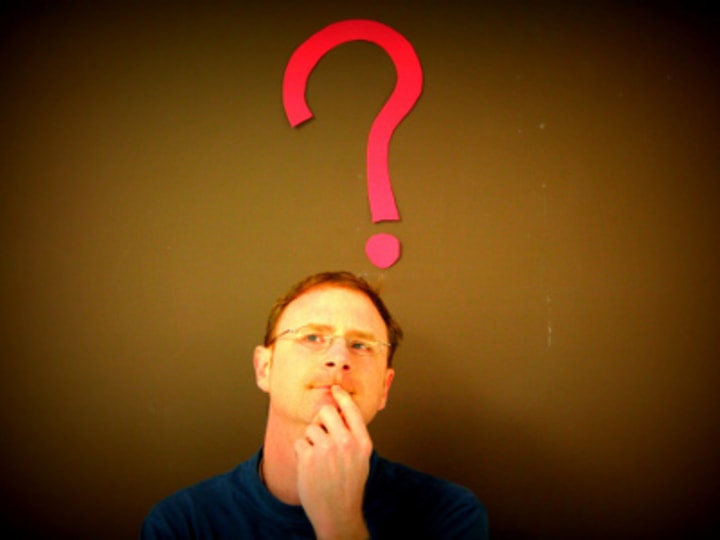 You've heard that to get ahead in your career, it's not what you know, but who you know. So it might be tempting to focus on building up your electronic Rolodex and try to get in with aid and development luminaries like Jeff Sachs or Muhammad Yunus.
But if you want to have a high-impact, highly satisfying career in international development, it turns out that the most important person for you to know is yourself.
Last week's Career Matters focused on the importance of self-awareness to career success, and three ways to know yourself better. Here are five more:
1. What is your communication style?
Let's differentiate four styles of communication: direct, systematic, considerate, and spirited.
Knowing your preferred style can help you understand how you come across to other people. More importantly, it can help you figure out how to better connect, build rapport, and work effectively with people who have a totally different style of communicating.
Mara (not her real name), a project manager for a development consulting firm in the Philippines, noticed that when she switched from her default direct style to a considerate approach, her project counterparts responded more warmly and were more forthcoming with information that her team needed.
While "communication" is a soft skill that you wouldn't necessarily list on your resume, it's a cornerstone of on-the-job success. And communicating effectively in a networking situation or in a job interview will help you land the job in the first place.
2. What is your personality?
Do you know how you renew your energy, how you absorb information, how you make decisions, and how you relate to the outside world? This self-awareness can be vital to your career success, the health of your relationships (both at work and at home), and to your overall happiness and satisfaction in life. One of the most helpful ways to gain insight into these questions is to take a personality assessment such as the Myers-Briggs Type Indicator, a psychometric tool that has been around for more than 50 years, and is based on Jungian psychology.
If you already know your MBTI "type" or have results from another psychometric tool, take some time to reflect on what bearing it has on your current job or career plans. If you've never done a personality assessment before, it will enhance your self-awareness and help you better manage your career.
3. How do others see you?
We all have blind spots. We may think we are better at our jobs than others do. Alternately, we may be our own worst critics, while others see us in a much more positive light.
In international development organizations, 360-degree feedback exercises that reflect how your peers, boss and direct reports perceive you are somewhat rare. However, even if a formal 360-degree feedback program is not available to you, you can still get a sense of how others see you.
While you could simply ask your colleagues and boss, "So, what do you think of me?," that would probably be highly awkward. Perhaps it would be more comfortable to inquire, "How would you say people in [the group that we are both part of] see me? What words would they use to describe me?" The "group that we are both part of" in the above question could be your project team, your office, the organization you work for, et cetera. By asking how you're perceived by others in the group, the person you are asking can offer their personal opinion if they like, or simply share their sense of the perceptions of others.
Get development's most important headlines in your inbox every day.
Thanks for subscribing!
Warning: Do not get too hung up on this one. What you are asking for is essentially hearsay, so take it with a grain of salt (and a lot of humility).
4. What do you need to perform at your best?
To succeed in your career, it's essential to know what you need in order to perform, or be, at your best. What are your critical success factors? Martin, an economist at a multilateral development bank, realized that in order to deliver top performance on the job, he needed: (1) projects that he was passionate about; (2) a boss who gave him the right balance of autonomy and guidance; and (3) at least 7 hours of sleep a night.
Here is a downloadable one-page worksheet to help you reflect on what you need to succeed and ways you can bring these conditions into your work and life.
5. What do you really want?
This seems like an obvious question – don't we all know instinctively what we want? Not always.
Sometimes we want things that seem to be mutually exclusive. Yvette, an education specialist who had worked in Kenya for more than a decade, loved living and working in the field. Yet she also longed to build relationships with relatives back home in Canada. Until she got clear on what she really wanted, she could not make a career decision.
To state the obvious: Getting clear on what you really want is critical to help you get it. It's hard to figure out what's next if you don't know what you want that to look like. Sure, some people stumble upon a job or life situation that makes them realize, "Hey, this is what I've wanted all along, without realizing it." Kudos to them – it's great when that happens. Yet do you really want to leave it up to chance? Spending some time in silence, reflection, writing, running, hiking, a heart-to-heart with your best friend – whatever helps you think, process, and get clear – is a worthwhile investment in your career, and your happiness.
Knowing yourself well – your strengths, weaknesses, values, personality – will set you up for career success. You'll know which jobs to go after, and which ones to avoid. You'll have an easier time delivering solid results at work. And when Jeff Sachs finally calls you for that dream job, you'll be ready.
Read last week's Career Matters.