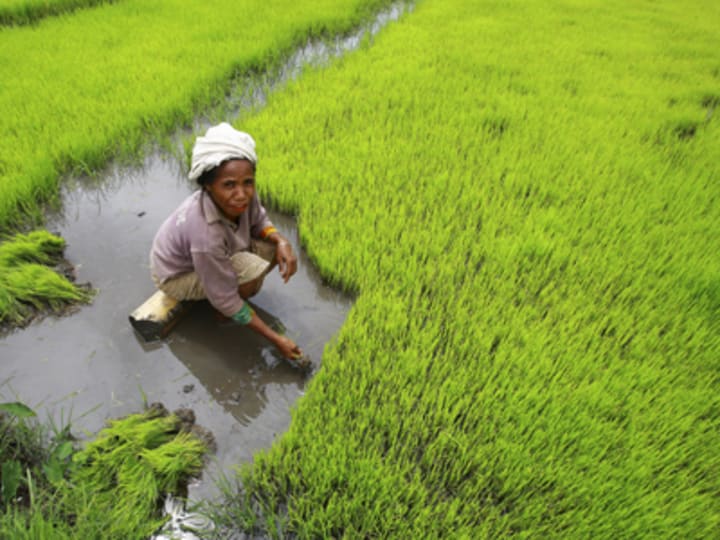 #landmatters because… Last week, we asked our readers and social media followers to finish that sentence.
It's all part of Land Matters, a campaign on an emerging buzz topic in international development: land governance.
Many felt our focus on land governance — a touchy one — was timely and welcome.
"In #Botswana the right of women to inherit land is a new thing, as new as last week. http://ow.ly/oHVRD #LandMatters #LandRights," wrote GAIN on Twitter.
Lutheran World Relief tweeted: "small-scale farmers=the world's critical suppliers of food. they also=majority of the world's poor #landmatters to #foodsecurity."
Teshome Assefa said the acquisition of large tracts of land that is owned and occupied by small tribal groups in favor of commercial development is gaining momentum across Africa.
"While I agree that counties need to use all possible means to pull the masses out of poverty, I am concerned to read reports that many tribal communities are often coerced into accepting the government's offer of compensation which may not be in their best interests," he wrote. "Moreover it has been disturbing to learn that governments often fail to meet their end of the bargain once the communities have left. Now this a double loss; first their rights to have a say in matters affecting their rights have been violated, and then they didn't even receive whatever has been promised."
Hafsat Abiola-Costello added: "Sometimes the communities can be quite predatory also, looking for short-term gains instead of working with the investor to yield benefits that can accrue over the long-term. Once the investor has sunk significant costs, different factions of the community move in and make demands that the company needs to meet repeatedly, if only to avoid their operations being attacked."
Get development's most important headlines in your inbox every day.
Thanks for subscribing!
Matthew Trevatt wrote on our Facebook wall: "Having lived in Indonesia for 6 years one of the things that struck me was how land value was directly tied to how much rice that area of land could grow. Due to increases in property value in Bali in particular because of hotel development land was being sold for 100s of times that of the rice value. This is the disconnect that we have in the west and it converts valuable arable land into suburbia. This is a huge concern with regards to the ever increasing demands we are placing on our planet food wise. Saying that of greater concern for me is how future laws may tried to control land ownership in order to resolve this issue."
The conversation continues for the rest of September. Tell us why #landmatters, and check out our Land Matters campaign for innovative solutions in the areas of food security, economic development, conservation and more.