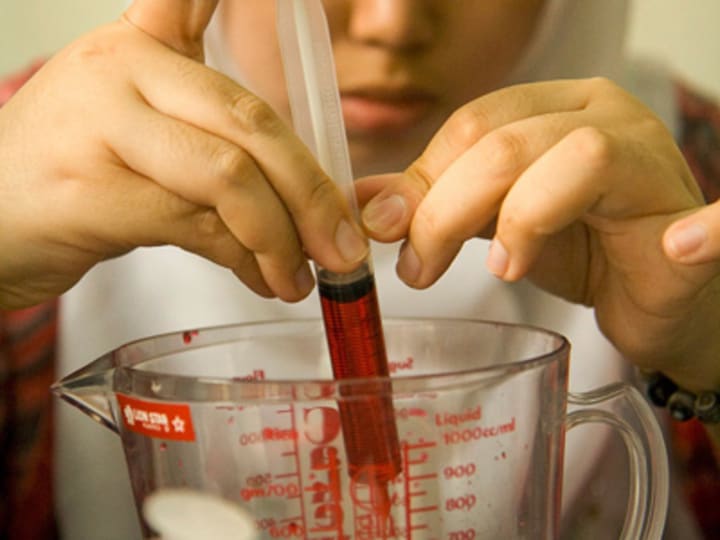 At this week's Global Fund replenishment conference, donors pledged $12 billion to fight AIDS, tuberculosis and malaria. While we have not yet reached the $15 billion target, we still have the three-year replenishment period to get further contributions.
And $12 billion is an impressive start — it's 30 percent more than the $9.2 billion committed in the 2010 replenishment meeting and the most ever secured for the fund.
The Global Fund to Fight AIDS, Tuberculosis and Malaria currently provides antiretroviral treatment to 6.1 million people living with HIV. And since its creation in 2002, it has treated more than 11 million cases of TB and distributed 360 million insecticide-treated bed nets.
The International HIV/AIDS Alliance is a leading partner of the Global Fund with its partner organizations — "linking organizations" — collectively running one of the largest Global Fund civil society grant portfolios across countries and epidemics as diverse as Senegal, Ukraine and India. Last year, we reached more than 4.7 million people with HIV prevention, care and support services. This simply would not be possible without the support we receive from The Global Fund. The $12 billion pledged this week in Washington will enable the fund to scale up its work over the next three years, saving even more lives and potentially helping to reach a tipping point in the global HIV pandemic.
Scaling up of HIV prevention and treatment over the last decade has reduced the number of new HIV infections by a third. The Investment Framework — a model for HIV investment and programming launched by UNAIDS in 2011 and recently updated to incorporate new WHO treatment guidelines — predicts that we could soon achieve a tipping point where the number of people becoming newly infected will fall below the numbers being put onto treatment. In the next three years, the fund can make a critical contribution to achieving the tipping point by taking the following steps:
1. Fund national HIV responses which recognize and respond to the needs of most affected populations
The investment case approach, based on the Investment Framework, highlights services for key affected populations (men who have sex with men, sex workers, people who inject drugs and others) as one of six programming essentials in a generalized epidemic and as the central focus of the response in a concentrated epidemic. Yet in many countries, governments often refuse to address HIV among these groups and so services for key affected populations are ignored or barely resourced.
The Global Fund should only support national HIV responses which recognize and respond to the needs of such populations.
The new funding model introduced by the Global Fund last year has several key mechanisms for ensuring that grants respond to the most affected populations in the most effective way. The funding process begins with the generation of a national concept note which must meaningfully involve all key stakeholders, and this is submitted to the fund's Technical Review Panel. The TRP then engages in an iterative dialogue with the country coordinating mechanism which aims to strengthen their concept note and address any gaps.
Some countries argue that key affected populations are not a concern in their national contexts but often this is simply because data on these groups does not exist. Working with civil society in the applicant country, the TRP can challenge their arguments and insist that the concept note is only approved if it provides for programming — and data collection — focused on key populations.
2. Promote and protect human rights
Men who have sex with men, people who use drugs and sex workers are not only overlooked in national HIV strategies but are frequently criminalized and discriminated against. Harm reduction services for people who use drugs are often illegal, while an increasing number of governments are clamping down on organizations which support LGBT people.
Get development's most important headlines in your inbox every day.
Thanks for subscribing!
The Investment Framework emphasizes the importance of legal reform as a critical enabler for an effective HIV response while the Global Fund's new strategy pledges to "do more to explicitly promote rights-based approaches and proactively leverage its financing to advance human rights," with objective four under that strategy proposing to promote and protect human rights. The fund can put this into practice by supporting key population programming, but also by urging countries to adopt enabling social and policy environments, possibly through incentives or a specific funding mechanism.
3. Strengthen community systems
The Investment Framework emphasizes the importance of communities in defeating AIDS. Strong community systems play a vital role in providing HIV services to excluded groups, challenging stigma and holding governments to account.
For example, in recent years our regional partner REDLACTRANS — the Latin American Network of Transgender Women — and its national members have monitored violence against transgender women including by state actors, and have highlighted these issues to national governments and international bodies, while also challenging wider prejudice facing transgender people. Community organizations and systems must be at the heart of the fund's programming from the development of the concept note onward as well as being key players in efforts to protect and promote human rights.
Donor governments should encourage the fund to deliver on these three steps and can support the fund's efforts by taking bolder action themselves.
For example, the U.S. government has supported key population programming and advocacy through its Key Populations Challenge Fund and the United Kingdom has included plans to address discrimination and criminalization in its new HIV position paper, focusing on closer working between its Department for International Development and the U.K. Foreign and Commonwealth Office. Both the United States and United Kingdom have made contributions to the Robert Carr Civil Society Networks Fund, which funds global and regional networks of key affected populations. Other donor international development ministries and the External Action Service of the European Commission should also help to support the HIV response by challenging punitive and discriminatory laws affecting those most at risk.
To finally achieve the tipping point, the Global Fund and other donors must also continue to support HIV responses in middle-income countries which, by 2020, will be home to 70 percent of people living with HIV globally. When Romania became ineligible for Global Fund resources in 2010, the government there failed to support existing harm reduction programs, leading to a loss of services and a spike in new HIV infections. Other MICs are currently uncertain about what support they can expect from the Global Fund during the next three years.
We have an incredible opportunity, but it is a time-bound one. The investment case approach will only work now, while HIV infection rates are on a downward trajectory. A successful replenishment has shown that the world is financially willing, and now is the moment for political and programmatic commitment to use that money where, how and for whom it is most needed.
Read more:
Join the Devex community and access more in-depth analysis, breaking news and business advice — and a host of other services — on international development, humanitarian aid and global health.