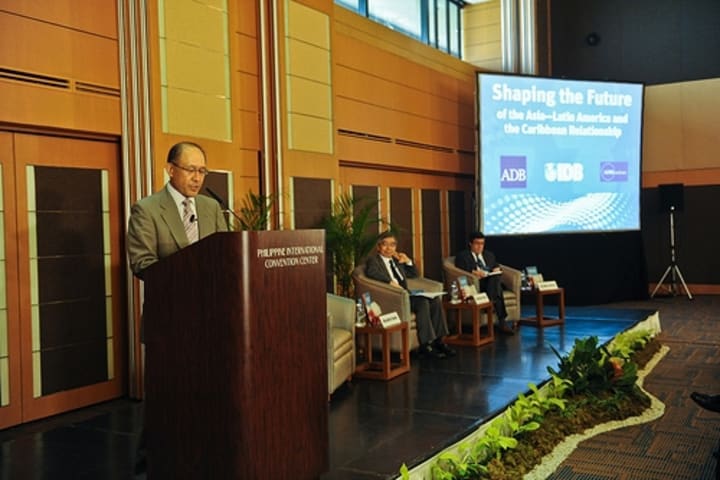 During the Asian Development Bank's annual meeting last May, the ADB and Inter-American Development Bank pledged to strengthen Asian and Latin American ties by formally partnering to explore research and capacity-building opportunities in the areas of disaster risk reduction, urbanization, and infrastructure development.
"In the area of development and all the impacts from development, there are a lot of lessons that Latin America can take from Asia and Asia can take from Latin America," IDB President Luis Alberto Moreno told Devex during the ADB Annual Meeting.
Get development's most important headlines in your inbox every day.
Thanks for subscribing!
That exchange followed ADB President Haruhiko Kuroda's participation in the IDB annual meeting last March.
"From here on, [ADB and IDB] will pursue joint research and seminars to better strengthen cooperation among our regions' companies, intellectuals and policymakers. There are many ways to cooperate, and we have already started. There are concrete projects in the pipeline," stressed Kuroda.
This article is for Devex Members