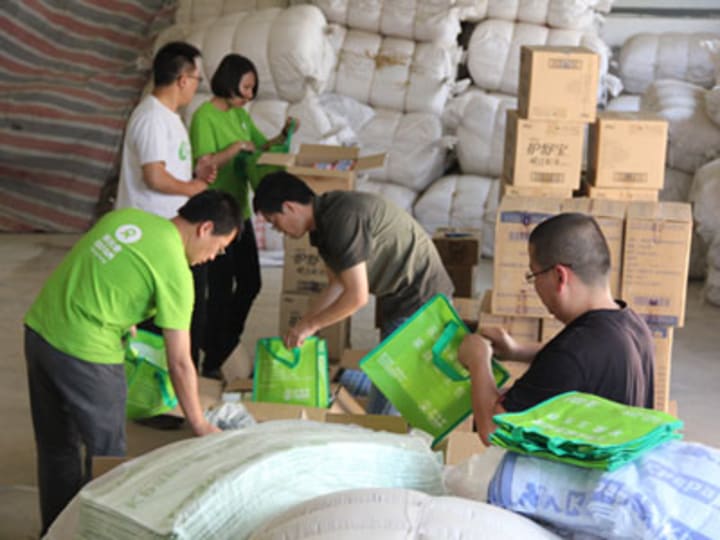 A 7.0-magnitude earthquake shook southern China's Sichuan province on April 20 with Lushan county as its epicenter — a disaster that has elicited the sympathy of U.N. Secretary-General Ban Ki-Moon.
While 208 deaths have been reported so far, the International Federation of Red Cross and Red Crescent Societies puts the number of the injured at 11,393, with the disaster rendering 2,986 kilometers of road impassable.
The recent tremor however has but a fraction of the scale of the 7.9-magnitude quake that claimed over 70,000 lives and the homes of about 4.8 million people in Sichuan in 2008.
Now, the still-recovering province has been hit again, but aid groups doing relief work in the area are more hopeful this time.
"The 2008 earthquake [was] several times larger than this one, because it affected a stretch of 200 miles. This one is much smaller in that the affected area is about 2-3 counties," said Victor Kan, national director of World Vision China.
Dawn Li, Oxfam's Deputy Director for its China Program Unit agrees, telling Devex that the scale is very different, with the affected area in 2008 being much bigger.
Get development's most important headlines in your inbox every day.
Thanks for subscribing!
"Judging from the scale of this disaster as it appears at the moment, we hope and expect that the loss of life and damage will be on a significantly smaller scale," also said Francis Markus, the East Asia Regional Communications Delegate of the International Federation of Red Cross and Red Crescent Societies.
Not only is the disaster affected area smaller, NGOs now come with more experience and more resources in aiding earthquake survivors.
"To us, we are quite comfortable in handling this based on our experience from last time," said Kan, a sentiment that is shared by the other two officials from Oxfam and the IFRC.
World Vision expects to allocate $2 million for its earthquake relief efforts, Oxfam HK$3 million and IFRC CNY64 million.
Read more development aid news online, and subscribe to The Development Newswire to receive top international development headlines from the world's leading donors, news sources and opinion leaders — emailed to you FREE every business day.