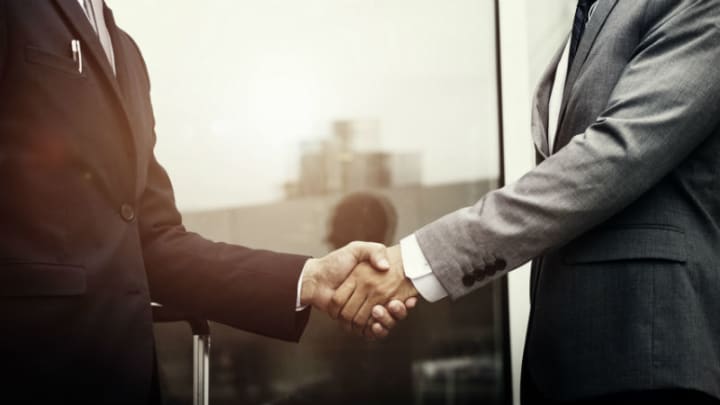 Marketing is all about knowing your audience and communicating the right message to get them to buy. As a job seeker in our competitive market, it can be difficult to stand out; therefore, marketing yourself is essential to the recruitment process. To tell your story, and make your resume and online profile stand out, it's crucial to have your own "brand." Here are some tips that can help you take your job search to the next level.
1. Summarize, front and center
Due to the culture of contract-based assignments, resumes of development professionals can be quite lengthy and can sometimes even morph from a narrative CV to a table of short term assignments. Looking for a specific qualification in a 12-page resume can be daunting. Recruiters need to be able to quickly scan your resume to see if you meet basic qualifications. Therefore, a brief biographical summary can be invaluable.
Consider writing a summary at the top of your CV that addresses frequently used qualifiers such as years of experience, degrees, certifications, client experience, industry buzzwords, languages, and country or regional experience.
If you are just starting your career and want to stand out, be sure to highlight any extracurricular activities that demonstrate leadership, development coursework, clubs or student organizations, volunteer work, and travel.
2. Make yourself searchable
Think about your CV as a searchable document. Whether you're submitting your CV to an online job posting, emailing it directly to your network, or leveraging your social media profile, your CV or profile will inevitably end up in a searchable database. When writing your resume, think about how it reads to a recruiter. Include industry buzzwords and phrases, and highlight skills, experiences, clients, languages, and geographic areas that will make your profile filter to the top during a keyword search.
3. Don't just list your projects, describe them
Employers want to know if your experience aligns with their project. Therefore, it is helpful for us to learn about the type of project, scope, scale, and even the dollar amount. In addition to this, many contract employment decisions are dictated by the client's requirements, which often include experience with specific donors and local agencies/stakeholders. Tell us about the donors, clients, stakeholders, and end users that you've encountered in your career to paint a complete picture of your experience.
4. Tell us what YOU did
In addition to learning about the project, recruiters want to learn more about your individual contributions on an assignment. Give examples of how you contributed to the oversight and completion of the project. For example, did you manage the project schedule? Did you interface with clients and stakeholders? Did you lead or assist with any training or local capacity building?
5. Leverage your unique selling points
To stand out, it is important to know what makes you unique. Highlight your professional growth and the specific skills that you have acquired along the way to demonstrate how you would bring the most value to the position. For example, experience with specific industry standards or codes, such as International Finance Corporation standards, can set you apart. Familiarity with client-specific regulations, reporting criteria, and norms can also help you stand out among your competition.
Get development's most important headlines in your inbox every day.
Thanks for subscribing!
6. Be mindful of your online presence
International development professionals are passionate about the world around them. These days it is commonplace to have an online presence — Facebook, LinkedIn, Twitter, Instagram, blogs, you name it. Keep your online presence professional and know that it is discoverable. If you wouldn't be comfortable with your email, photo, or post on the front page of the New York Times, don't publish it.
7. Develop and engage in your networks
Nurturing and maintaining your network connections can get you on the fast track to finding a new job. Join or follow university alumni groups, company pages, and professional organizations' pages on social media. Devex is an excellent organization to join, as it provides the leading platform for development news and career opportunities. In addition to this, take advantage of opportunities for face time with potential employers by attending industry events such as career fairs or workshops. Finding and engaging in the right professional groups will help you develop meaningful relationships that will enhance your career development.
8. Don't be shy; be proactive
If you're interested in working for a company or organization, don't be afraid to ask for an informational interview. Leverage that interview time to develop a relationship with their recruiters. Explain what it is you want to do, where, and demonstrate the value you place on collaboration by asking questions, like how you will work with other units in the company — understanding how your role impacts theirs underscores a team-player attitude. Finally, it is important to share what you value most in a corporate culture. Recruiters want to get to know you.
Another way to stay proactive is to sign up for job posting notifications. Many employer websites will also allow you to sign up for their career alerts. These alerts will send jobs directly to you by email, keeping you up to date on the newest openings available with your company of interest.
9. Get to know us
Before you submit a job application, familiarize yourself with the company. What kind of work do they do? What are their values? Spend time digging into a company's website and social media pages to learn more about them. Check out the profiles of other employees to get a flavor of who your colleagues would be. The recruitment process should be a mutually beneficial dialogue for both the job seeker and the employer so don't be afraid to "interview" the employer too. It shows that you truly value the position, the company, and the time being spent by all parties involved to fill a position with the right candidate.