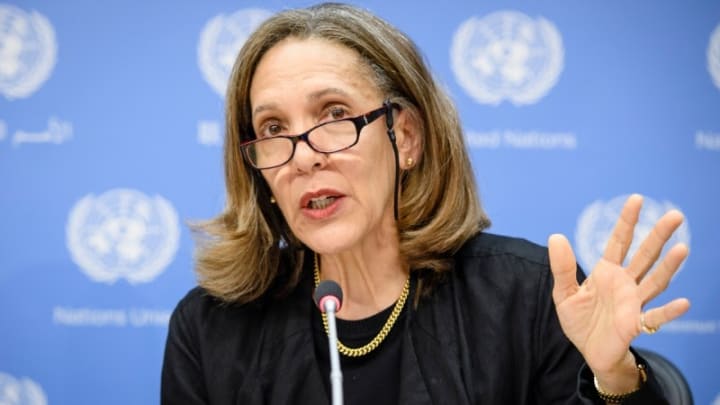 CANBERRA —  In the face of COVID-19, there are concerns that island voices are not being heard, representatives believe.
They are facing an "uphill battle," Lois Young, permanent representative of Belize to the U.N and chair of the Alliance of Small Island States, told Devex at the Virtual Island Summit, a second annual online event enabling these diverse communities to discuss environmental, social, economic and health needs and programs.
"Right now … ministers of finance are discussing [at the U.N.] what it is that countries need to have on the table to get out of this crisis that we are in economically," she said. "Every finance minister is invited. We had to carve out space and make sure that voices of the finance ministers from SIDS could be heard."
These challenges come despite the fact that island voices, particularly those of small island developing states, have been increasing with countries such as Saint Vincent and the Grenadines play a larger role in the United Nations system to promote greater climate action among the leading economies.
"We are not in the league of the big countries. ... We can do our best, but we need some big advocates to speak up for us."
—  Lois Young, permanent representative of Belize to the U.N; chair, Alliance of Small Island States
"Our country's activism has led us recently to head the Economic and Social Council of the United Nations, and then to become the smallest country ever to be elected to the U.N. Security Council as a non-permanent member," Ralph Gonsalves, prime minister of Saint Vincent and the Grenadines, told the summit audience as part of the opening session.
What SIDS need
The financial crisis created by the impact of COVID-19 is forecast to contract global gross domestic product by 4.5% year-on-year. For many SIDS, the economic impact will see contractions of 15%, with Young saying that Belize is predicted to see a 15% to 25% contraction on its GDP.
In the face of this worsening economic crisis, Young said that what SIDS are calling for is concessional financing from international financial institutions, allowing more favorable loan terms and conditions than can be gained with commercial providers.
"There is a program … for low-income countries where their payments have been suspended for a while until the end of 2020, and they are begging for that suspension to be [extended] until the end of 2021," Young said. "And then there is the call from SIDS to have that extended to middle-income countries as well."
Get development's most important headlines in your inbox every day.
Thanks for subscribing!
While she said financial institutions and leaders are listening, it is a call that she does not believe is resonating.
"It is understandable to a certain extent because big donor countries have their own problems. But this press for access to concessional finance and debt relief has been ongoing before COVID struck. We have been asking for it for a long time and asking the IFIs to please listen."
Looking at vulnerabilities, Young said, should be a deciding factor in which countries gain access to funds that support debt reduction. And while she said U.N. Secretary General António Guterres is on the side of SIDS, as he is not a shareholder in international financial institutions, his power is limited. Without the backing of "big voices" speaking up for SIDS in these forums, Young fears that the calls for financial assistance will continue with limited impact.
"It's hard," she said. "I would say on a scale of one to 10 —  if you want to talk about a chink in the armor — we are probably at maybe a two or 2.5."
While the Virtual Island Summit was an opportunity for SIDS and other islands to discuss strategy and approaches for consistency in their call as part of international forums, Young said changes were required to "out-of-touch" systems that risked continuing to marginalize island voices.
"There should be a Marshall Plan just as there was after World War II when the U.N. emerged and when the IFIs were created," she said.
"We need to have some big voices stick up for us. We need to have some big brothers, big sisters. We are not in the league of the big countries in these institutions. We can do our best, but we need some big advocates to speak up for us."