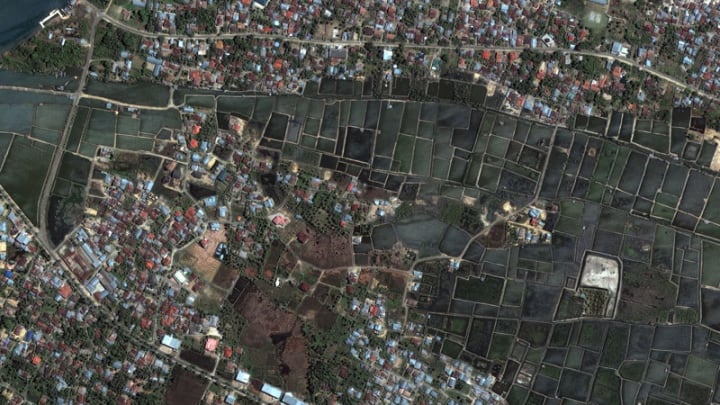 DENVER, Colorado — When nonprofit leaders enter the headquarters of DigitalGlobe, they often wait in the lobby beneath a glass ceiling shaped like a satellite dish, then walk into their meeting asking what can be offered for free.
"More often than not, development folks will approach DigitalGlobe or other companies expecting us all to act in the same way — that we are a funder, or that data philanthropy is our approach to the community, and everything should be free and this is why," said Rhiannan Price, director of DigitalGlobe's Global Development Program, a commercial vendor of satellite imagery and geospatial analysis based outside Denver, Colorado.
Get development's most important headlines in your inbox every day.
Thanks for subscribing!