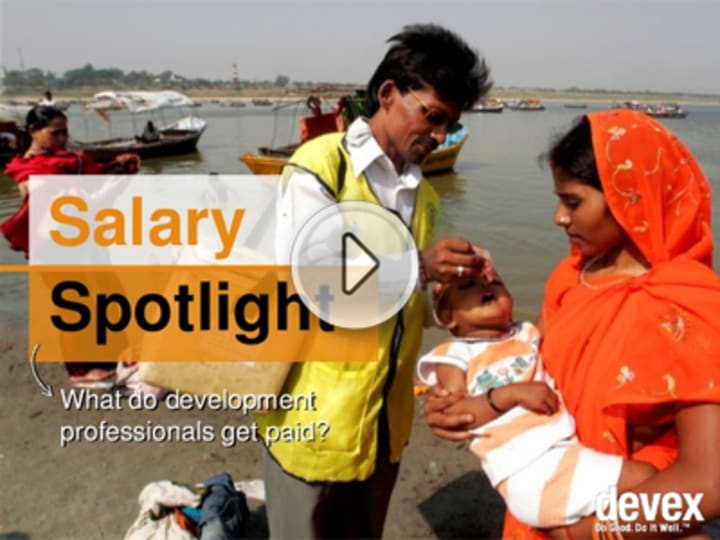 Compensation in international development varies greatly from one job, country or organization to another even for the same position, and comprehensive data on salaries and benefits is hard to come by. So Devex talked to 65 development professionals in 46 countries about their duties, compensation and benefits over the last year, to help you and your peers get a better idea of what to expect.
While you might not choose your next assignment based on the money, compensation is an important part of human resources management, and Devex will continue to shed light on the salaries and work of those holding jobs that international development organizations commonly hire for.
Get development's most important headlines in your inbox every day.
Thanks for subscribing!
Here's a snapshot of what development professionals made in 2013.
Read our complete list of salary spotlights, check out more career advice stories online, and subscribe to Doing Good to receive top international development career and recruitment news.