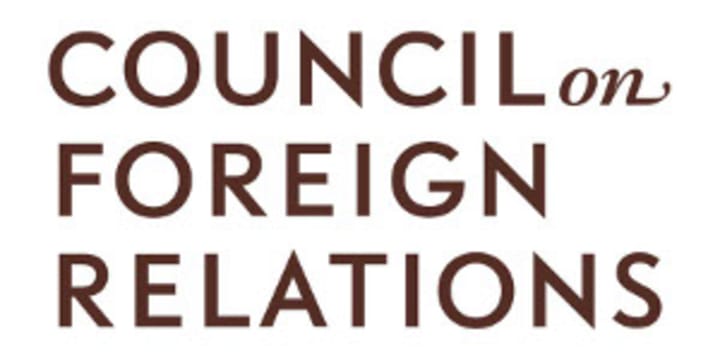 EDITOR'S NOTE: Africa has been taking the lead in mobile innovations for microloans and other business opportunities. Isobel Coleman of the Council on Foreign Relations tried one such project and discussed other similar initiatives in this article on her Democracy in Development blog.
There are so many new applications of mobile technology in developing economies that it is hard to keep abreast of them. From time to time, I try to highlight a few that I think are particularly innovative and promising. In July, I wrote briefly about a non-profit, Zidisha, that makes it possible for anyone with an Internet connection and an online payment method to make a loan to an entrepreneur in Kenya or Senegal, among other countries. Would-be lenders can view entrepreneurs' projects online and make a loan to a project of their choosing; Zidisha then transfers the money directly to the borrower. In Kenya, Zidisha takes the direct payment concept even further, sending a loan over Kenya's mobile money system through a borrower's cell phone.
Earlier this year, the enterprising folks at Zidisha sent me a $10 credit to finance a loan and try out their system. I made a loan to Jane Wangare, a Kenyan businesswoman who was seeking $450.5 to expand her grocery store's stock. Jane received her loan on June 1 at an interest rate of 4.27 percent with a transaction fee of 5 percent; she is expected to fully repay her loan by June 1, 2013, and in keeping with Zidisha's overall repayment rate of 97.48 percent, Jane so far is on track to do so. She's already paid off nearly 20 percent of her loan. As for my small part of the loan to her, I've received two payments for a total of $1.87, which I could cash out or put toward a new loan. Overall, I found Zidisha easy to use and enjoyed browsing the descriptions of the all the worthy businesses to fund.
Indeed, many of the projects seem quite compelling. John Kuria is a Kenyan butcher trying to raise $400 for livestock so that he can sell more meat to customers, particularly during high-demand seasons like Christmas. Describing on the Zidisha website the difficulties his business faces, John reports that the dry season exacerbates shortages and that drought "affects consumers' purchasing power." (Jane also mentioned drought and the cost of living as challenges). Perhaps the profits from these entrepreneurs' business expansions will allow them to more comfortably weather the fluctuations of global agriculture.
Beyond microloans, mobile technology is facilitating business opportunity in developing countries in other ways. The Cherie Blair Foundation, which launched a report about the potential of mobile technology for female entrepreneurs at a meeting I hosted last spring at the Council on Foreign Relations, is putting its research into action. In conjunction with Nokia and a Nigerian telecom company, the Foundation recently initiated a service in Nigeria that will provide female entrepreneurs with useful business information via text message. Information would include, for instance, the procedure for registering a business in Nigeria or tips about product distribution. The Foundation also intends to extend business-related mobile services to women in Egypt and Indonesia.
Get development's most important headlines in your inbox every day.
Thanks for subscribing!
Kenya has long been ahead of the curve in adopting mobile innovations like payment systems and today serves as a laboratory for how other countries might use mobile technology. According to the Economist in August, Nairobi is also becoming recognized for its tech startups centered on mobile phones, driven by the fact that almost all of Kenya's Internet subscriptions are for mobile phones instead of personal computers. Successful innovations range from mobile games to a text message system that helps farmers manage their chickens. Beyond helping to solve development challenges, the mobile services arguably could generate revenue that could become a source of economic development in and of itself. As the article notes, "In 2002 Kenya's exports of technology-related services were a piffling $16m. By 2010 that had exploded to $360m."
The innovation continues. Through a Central Bank and World Bank project, Kenyans will be able to invest in bonds via their mobile phones. Google is also active in Kenya and other African countries, making Gmail available through text message and sponsoring an initiative to get businesses to create websites, among other projects. Stay tuned as I follow Jane Wangare's loan repayment as well as other mobile business innovations in developing countries.
Republished with permission from the Council on Foreign Relations. Read the original article.