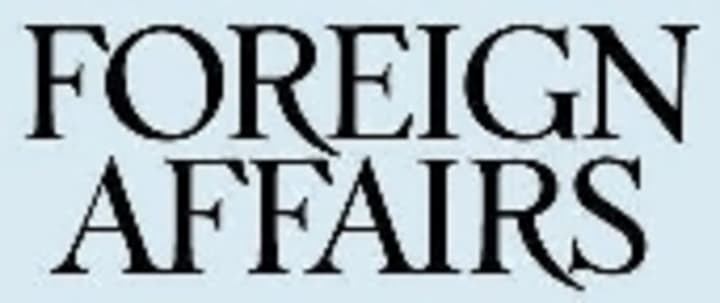 EDITOR'S NOTE: The immense U.S. funding for the global AIDS war can have untoward consequences, ranging from feelings of entitlement and resentment among those receiving assistance to fierce debate over development priorities, according to Princeton N. Lyman, former U.S. ambassador to Nigeria and South Africa and adjunct senior fellow at the Council on Foreign Relations, and Stephen B. Wittels, research associate at CFR. The two recommend some steps that the Obama administration can take to mitigate these risks and uphold U.S. commitment to the cause. A few excerpts:
The George W. Bush administration increased annual U.S. assistance to Africa almost sixfold, from $1.3 billion in fiscal year 2001 to $7.3 billion in fiscal year 2009. One-time debt forgiveness and emergency humanitarian assistance contributed to this increase, but it was primarily driven by the President's Emergency Plan for AIDS Relief (PEPFAR), the United States' single largest continuing commitment to Africa. PEPFAR, which was originally expected to disburse some $15 billion over its first five years, actually spent $25 billion between 2003 and 2008.The program also kick-started a sharp increase in AIDS-related assistance worldwide and laid the foundation for the G-8s announcement, in 2005, that it would provide all those infected with HIV with access to life-saving antiretroviral (ARV) treatment.
This commitment will become staggeringly large. There are currently just over 33 million people infected with HIV, more than 22 million of whom are in sub-Saharan Africa. In 1998, only a few hundred thousand people with the virus received ARV treatment. By 2009, over four million were receiving treatment, with PEPFAR providing it for two million of them, according to the Kaiser Family Foundation. But UNAIDS, the Joint United Nations Program on HIV/AIDS, estimates that that year nearly ten million people needed treatment. If new infections continue to outpace AIDS-related deaths by 35 percent, as they did in 2009, this number will inevitably increase. Because ARV therapy needs to be provided over a lifetime, treating HIV/AIDS patients is a serious long-term commitment. If universal treatment is to be achieved, some 30 million people worldwide will have to be kept on ARV treatment for three or four decades. Some countries may be able to shoulder the cost of such care for their own citizens, but those in sub-Saharan Africa—the world's poorest region—will not. If the United States continues to lead the international community in filling this "treatment gap," the magnitude of the commitment will steadily grow.
And so, too, will the foreign policy problems this kind of aid creates. More aid will limit Washington's influence on issues other than HIV/AIDS in recipient countries. It will create a sense of entitlement in recipient countries and make patients directly dependent on the annual U.S. foreign aid appropriations process, which could spawn as much resentment as gratitude. Eventually, the U.S. government (and other donors) may grow disillusioned with the commitment. Its growing claim on the U.S. foreign aid budget is already sparking arguments over priorities within the development community. In reaction, the Obama administration is now trying to shift more of the cost of treating HIV/AIDS patients to African governments, but few, if any, of these governments will be able to pick up the slack. And these challenges are arising just as the Obama administration is seeking to make development and diplomacy "twin pillars" of U.S. foreign policy.
More aid, less leverage
The United States' dramatic increase in humanitarian and life-saving AIDS assistance creates an acute paradox: it diminishes Washington's leverage over the governments that get the aid. Aid that is so closely linked to individuals' survival cannot reasonably be curtailed, even if serious differences arise between the donors and the recipients.
Get development's most important headlines in your inbox every day.
Thanks for subscribing!
Competing claims
The steady increase in spending on HIV/AIDS treatment presents a second problem for Washington: it creates competition for many other development objectives. In his first year in office, President Barack Obama promised to double aid to Africa over the next four years. But deficits and rising political concern about them have already put that goal in doubt. For fiscal year 2011, the U.S. State Department has reported a proposed increase in aid to Africa of only about eight percent and an increase in PEPFAR funding of only two percent. And it has offered to contribute only $1 billion—$50 million short of the U.S. contribution for fiscal year 2010—to the Global Fund to Fight aids, Tuberculosis and Malaria, a much-touted multilateral prevention and treatment program.
The wages of aid
However commendable the commitment to address the HIV/AIDS pandemic, there is no doubt that the rising number of people in need of treatment and the rising expense of treating them will produce more concern, more debate, and more problems. As the steep cost of treating all HIV/AIDS patients becomes clear, donors may begin to question the wisdom of the G-8's 2005 commitment to do so. This is especially likely if the number of new HIV infections continues to outrun the number of people newly placed on treatment. Faced with a never-ending and constantly increasing need for funds, donors might put severe pressure on aid recipients to improve prevention, perhaps going so far as to cap the funding for new patients in those countries where the rate of new infections does not start to fall. At some point, the commitment to universal treatment itself could be abandoned.
Living with PEPFAR
None of these issues should be allowed to undermine the commitment to treat all HIV/AIDS patients. This undertaking is one of the greatest humanitarian gestures in history and a statement by the developed countries that they refuse to deny life-saving treatments readily available in rich states to the millions elsewhere who need them. But the full implications of this commitment need to be addressed before they become more serious problems.
Re-published with permission by the Foreign Affairs magazine. Visit the original article.