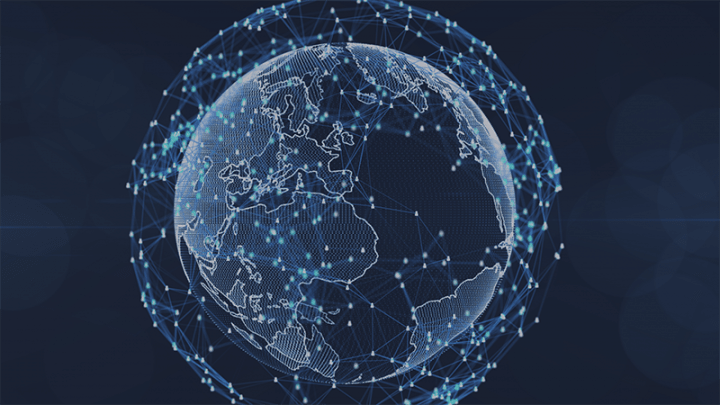 Policymakers around the world have long grappled with interrelated threats of poverty, inequality, climate change, environmental degradation, and fragility. They now find themselves navigating the uncharted waters of the COVID-19 pandemic, facing challenging policy choices.
This crisis could push millions more into poverty and is disrupting the progress toward the Sustainable Development Goals. Bold and effective policy actions are needed to steer us in the right direction and reach the most vulnerable who are the furthest behind.
To advance these actions and rapidly mobilize resources, decision-makers need, more than ever, reliable evidence about what works, where, and for whom. Evidence from monitoring and evaluation can be a powerful compass for the future, to shape well-targeted public policies, course correct, and ultimately deliver better outcomes.
Today, we announce the launch of the Global Evaluation Initiative, a broad partnership aimed at strengthening capacities to generate and use evaluative evidence for more effective policies.
Over the last decade, the capacity to design national development strategies has been expanding rapidly. According to a report from the Global Partnership for Effective Development Co-operation, more than half of all countries now have high-quality national development strategies and almost all of them are aligned with the SDGs. The capacities needed to turn these policy aspirations into actions, however, have not grown at the same pace.
Evidence from M&E can be a powerful compass.
—
The same report notes that only one-third of all governments currently have data and systems to track the implementation of national strategies. This points to a global gap in M&E capacity that leaves many countries at a disadvantage in the face of the current combination of threats, and at ever greater risk of being left behind.
Developing a critical mass of knowledge, resources, and technical skills to close this gap will require sustained efforts, at scale, across every region of the world. Doing this as quickly as possible can only be done through collaboration and cooperation amongst a wide range of actors.
Convened by the Independent Evaluation Group of the World Bank and the Independent Evaluation Office of the United Nations Development Programme, GEI is a partnership platform that brings together international and local partners, evaluation experts, academic institutions, government, and nongovernment entities to coordinate and scale up support for the development of effective national M&E systems and capacities.
A first of its kind conference in Ghana last year, the Evaluation Capacity Development in Africa conference, offers a picture of the growing demand for M&E capacity development. Government officials and evaluation practitioners from across the region gathered to present the status of M&E capacity in their respective jurisdictions and to identify key priorities for future actions and partnerships.
Each of the 24 African countries represented expressed a commitment to learning from each other and global experience. There were calls for similar events to exchange critical knowledge and experience, along with requests for country-wide diagnostics as a first step toward strengthening M&E systems.
Similar demands have come from Asia and the Pacific, Latin America and the Caribbean, and other regions.
GEI was conceived to respond to this rising demand with the initiative rapidly gathering momentum as the 10-year countdown to the 2030 agenda approaches. The pandemic has added new impetus, with strong M&E knowledge and systems now vital for the evidence needed to build back better from the current crisis and reach long term development goals.
An extensive body of M&E knowledge already exists, but it is scattered among myriad organizations and often hard to access. Different bilateral organizations, multilateral development banks, U.N. agencies, think tanks, universities, nongovernmental and private sector organizations, and professional networks have each become experts in a particular aspect of M&E.
GEI aims to provide a platform for bringing these actors together to make their expertise and  knowledge more easily and widely accessible.
The partnership will work with countries across the income spectrum, with priority given to lower-income and fragile economies, as well as small-island developing states. By bringing together a wide range of stakeholders, GEI aims to connect the supply of knowledge and capacity with the demand for M&E capacity development. The GEI platform will link partner countries with global sources of technical skills and financing with four key objectives:
Get development's most important headlines in your inbox every day.
Thanks for subscribing!
1. Strengthen the enabling regulatory environment and develop the M&E systems and capabilities of national institutions.
2. Support the development of individual skills to create a cadre of professional evaluators, M&E specialists, and other evaluation stakeholders.
3. Generate tailored M&E knowledge relevant to local contexts.
4. Promote the sharing of M&E knowledge locally, regionally, and globally.
GEI will also aim to catalyze the development of the capacities of a range of local entities that can play a role in building M&E capacity, such as universities, think tanks, NGOs, voluntary organizations for professional evaluations, private firms, and individual evaluators. By building on the strengths of local actors and relying on them to adapt global knowledge to the local context, GEI will support the development of a sustainable, local supply of M&E capacity development.  
In launching this global partnership, GEI already has a head start. The Centers for Learning on Evaluation and Results — a global network of regional M&E providers members of the GEI partnership — are already working with governments in Africa, South Asia, East Asia, and the Pacific, and Latin America, and the Caribbean to strengthen their M&E systems and capacities.
GEI will also draw on the strengths of partners such as The International Program for Development Evaluation and Training and the Programme which has been training the next global generation of evaluation professionals in collaboration with the University of Bern, Center for Evaluation, and the Ecole Nationale d'Administration Publique.
Outreach and support to rural M&E specialists will also continue, in collaboration with the Program in Rural M&E. The biennial National Evaluation Capacities Conferences organized by UNDP — which brings together government officials engaged with evaluation and the SDGs and international evaluation community — will continue as part of GEI.
To create global synergies and scale up these ongoing programs, GEI has established partnerships with the evaluation functions of a broad range of MDBs, such as the Islamic Development Bank, with international organizations such as the International Fund for Agricultural Development, the World Food Programme, bilateral organizations such as Instituto Camoes, and the evaluation institutions BetterEvaluation and 3ie. In addition, GEI will work closely with World Bank Group and UNDP teams around the world.    
As with any global challenge, the scale of the effort needed to close the M&E gap will require close coordination and cooperation among a broad range of actors. GEI aims to model this collaboration and demonstrate the role of extensive and inclusive partnerships in accelerating M&E capacity development.
We hope to create a virtuous cycle of an expanding partnership that leads to ever greater and more comprehensive support. It is vital that all countries have the capacity to use evaluative evidence to chart a course to the achievement of the 2030 Agenda for Sustainable Development, while designing policies to rebuild better from the current crisis or prepare for the next one.
Find out more information on GEI, or sign up for the monthly newsletter.