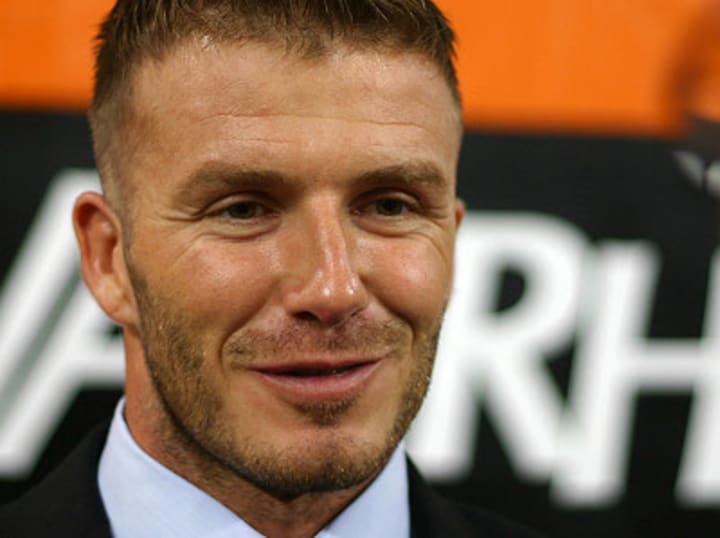 Fifty sports and film stars have joined U.K. Prime Minister David Cameron's push to use the London 2012 Olympics to attract attention to one of today's biggest development issues: food security.
Cameron announced in May, after the G-8 meeting at Camp David, his plans to host a "major event" on food security at the end of the Olympic Games, which run July 27 through Aug. 12. His announcement was met with mixed reactions, with some aid groups lauding the effort to bank on the visibility of the global sporting event and others dismissing the plan as a publicity stunt.
Cameron did find new supporters in football star David Beckham and other sports and film personalities. The L.A. Galaxy midfielder's priority, however, is more specific: child hunger.
"I hope [athletes] will not be the only winners of these Olympic Games," Beckham wrote in DfID Bloggers. "I hope the 180 million children who are currently suffering from the hidden hunger crisis — known as stunting — will be able to steal some of the limelight too."
Get development's most important headlines in your inbox every day.
Thanks for subscribing!
The UNICEF Goodwill ambassador visited the prime minister Thursday (July 26) to hand a letter urging the United Kingdom to "pick up the pace" on child hunger when it assumes leadership of the G-8 in 2013.
Detailed plans regarding Cameron's major event are not yet publicly available, except for its schedule and name: Global Nutrition Event on Aug. 12. But questions remain on the actual impact the event will have on efforts to fight hunger and malnutrition and advance food security in the developing world.
Read more development aid news online, and subscribe to The Development Newswire to receive top international development headlines from the world's leading donors, news sources and opinion leaders — emailed to you FREE every business day.