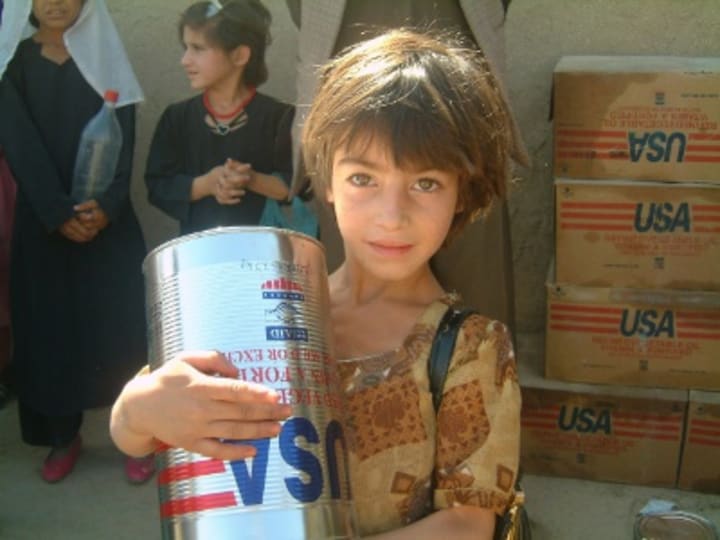 The U.S. Agency for International Development says it is developing new fortified and blended food as part of ongoing efforts to improve the nutritional capacity of the food aid it provides during humanitarian crises and emergencies.
In a response to a new U.S. Government Accountability Office report, USAID outlined recent measures it has undertaken to ensure that the food rations it delivers during short-term emergencies adequately address the nutritional needs of the recipient population.
The GAO report says the quality of fortified and blended food aid procured by USAID has largely improved but adds that there are still several problems that need to be addressed. It urges USAID, along with the Department of Agriculture, to provide clear guidance to the agency's implementing partners on how to best address nutritional deficiency in aid programs extending beyond a year, issue guidance on the use of new specialized food products procured by USAID, strengthen the monitoring of the procured food aid's quality, and evaluate food aid packaging specifications to ensure it will withstand any condition that may be encountered through the supply chain.
Get development's most important headlines in your inbox every day.
Thanks for subscribing!
USAID welcomed GAO's recommendations. It assured the office that it will issue guidance for the new product it is developing and will subsequently develop. The agency also concurred regarding the importance of tracking and communicating quality control problems.
On improving packaging specifications, USAID said it has established a special packaging working group to examine weaknesses and recommend improvements to existing specifications.
USAID added that it will release in July a Food Aid Quality Review commissioned by its Office of Food for Peace. The office released in April a summary of the report, which outlined the need for better delivery of U.S. food assistance for women and children.
>> Report Calls for Better Delivery of US Food Aid for Women, Children
Read more U.S. development aid.