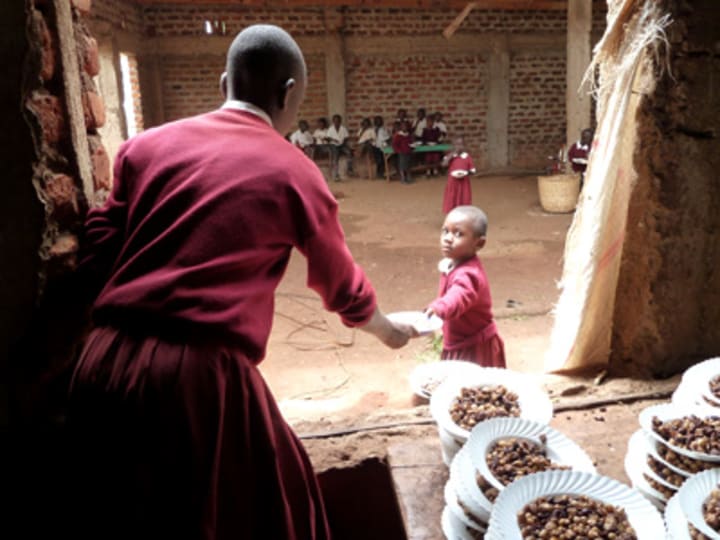 Earlier this week, Devex published analysis of a major trend in international development: aid "going local." It was based on, well, Devex going local as well.
In October, Devex hosted its Partnerships Forum & Career Fair in Nairobi, Kenya — the first of its kind on African soil. Later, Devex President and Editor-in-Chief Raj Kumar and I met with local aid officials and visited several community development initiatives that are bound to make waves in the year ahead.
One was Sauri, the first Millennium Village set up in 2005 by Jeffrey Sachs, the renowned economist and director of Columbia University's Earth Institute. Another was Nuru's first village project in Kuria, near the border to Tanzania, launched in 2008 by Jake Harriman, a U.S. veteran whose military service drives his development philosophy.
READour interviews with Jeffrey Sachs and Jake Harriman
Although each of these projects was unique, the challenges they tackled — and their holistic approach to development cooperation — were not.
What will Nuru look like in five years? One of his biggest worries, Francis Kizito, the NGO's finance & administration manager in Kuria, suggested, was to anticipate and keep pace with rapidly changing staffing needs. When it set up shop in western Kenya, Nuru hired people "who were around," said the outgoing Executive Chairman Philip Mohochi — not necessarily locals that were properly trained for the job. The result — inefficiencies — crept up on Nuru as it grew swiftly, and two years ago, the NGO had to adjust.
Both groups have put much thought into the (limited) use of foreign staff. At Sauri, we didn't see any foreigner apart from our guide, Kyu-Young Lee from the Earth Institute, an aide to Sachs who was visiting from New York. Nuru, which isn't as far along in its project as MVP, still employes a half-dozen-or-so foreigners in Kenya who are meant to work themselves out of a job within a few years; each of them has a local counterpart.
Nuru staff, just like their peers at MVP, are finding that behavior change takes time, even if a development initiative starts at the village level. It's also hard to measure — and both organizations are using a mix of conventional and new techniques to guide and evaluate their work.
Worries remain in both camps about the phaseout of international staff and foreign funding, even though it's been communicated well and early.
There are persistent concerns about local buy-in and cooperation, especially of public health authorities and school officials. To ensure sustainable progress, Nuru may open an office in Nairobi to lobby government for political reform — something that Sachs and his Kenyan partners have already done.
Get development's most important headlines in your inbox every day.
Thanks for subscribing!
No wonder: The number of Kenyans living in poverty increased in the last eight years; today, more than 3.7 million Kenyan households live below the poverty line, according to government statistics. Three out of five Kenyans live in informal settlements, while Kenyan debt tops KSh 1.6 trillion (US$18.66 billion).
"Today, we have nationalism devoid of a development agenda," The Standard, a Kenyan daily, declared in a strongly worded editorial titled "Curse of poverty stalks Kenya at 50" on Oct. 20 to commemorate the country's 50 years of independence on what is called Mashujaa Day. "There is no patriotic nationalism to drive the entire country together towards greater goals."
Those are realities faced by development professionals and their partners around the world. And as aid continues to "go local," so will Devex, the largest community of international development professionals and leaders on the planet.
So please share with us your latest insights, analysis and advice on how to strengthen health systems, build local capacity, empower civil society, strengthen communities and governments, and drive local solutions. Let us know where to go to find innovative solutions that will truly make an impact. You may reach us by leaving a comment below or emailing news@devex.com.
Join the Devex community and access more in-depth analysis, breaking news and business advice — and a host of other services — on international development, humanitarian aid and global health.