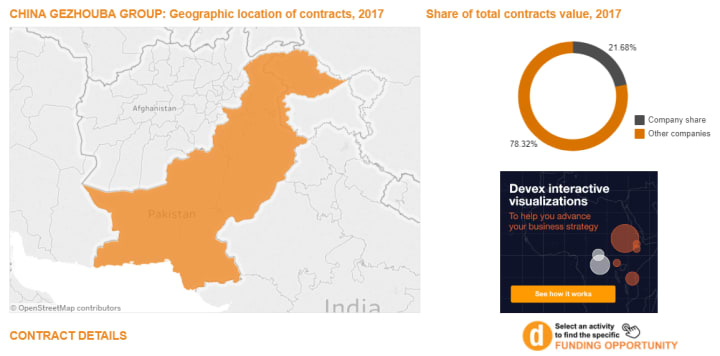 CANBERRA — More than 30,000 development contracts have been awarded since 2015, providing more than $185 billion in support to developing countries. Of this total, $8.7 billion have been awarded to more than 800 companies headquartered in China.
By analyzing the development contracts, Devex presents an exclusive look at China's biggest development players, their global footprint, and the donors supporting their work.
Get development's most important headlines in your inbox every day.
Thanks for subscribing!