---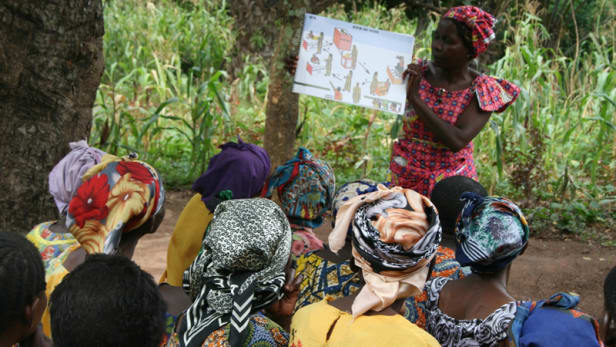 For U.S. democracy, rights and governance programs, the rhetoric may be lofty, but the funding certainly has not been.
In the face of increasing crackdowns by governments against civil society groups and a growing list of countries considered something other than "free," President Barack Obama has repeatedly declared the U.S. will lead in a "campaign to defend democracy."
"When your governments may try to pass oppressive laws, we'll try to oppose them. When they try to cut off your funding, we're going to try to give you a lifeline. And when they try to silence you, we want to amplify your voice," Obama told attendees at the Clinton Global Initiative in New York last September.
But since 2009, funding for U.S. democracy, rights and governance programs has declined 38 percent. Part of that can be attributed to expected budget adjustments as funding for Iraq and Afghanistan reconstruction projects subsides, but a lot of it — about 20 percent of the cutback — has simply been lost to other priorities.
That was a core concern expressed by panelists Wednesday at the Society for International Development's annual conference in Washington, D.C., where over 1,000 development professionals gathered to discuss the state of the industry.
At the same time the U.S. Agency for International Development has rewritten its mission statement to prioritize efforts to "promote resilient, democratic societies," the agency largely lacks the resources to make that part of its mission happen.
"The good news is this has been surfaced to the highest level of USAID," said Neil Levine, director of USAID's Center of Excellence for Democracy, Human Rights and Governance.
The president's budget request for fiscal year 2016 includes a 20 percent increase in funding for democracy and governance programs.
Those at the "highest level" also had their opportunity to address the crowd of NGO, contractor, U.S. government and business representatives. Ambassador Alfonso Lenhardt, acting administrator of USAID, offered keynote remarks and reiterated the administration's strong stance on defending democratic freedoms abroad.
"We must … strengthen the institutions that form the bedrock of resilient, democratic societies. We must foster legitimate and effective governance in these institutions," Lenhardt said, adding, "We stand firm in our belief that this is the right path."
The acting USAID chief noted that since 2012 more than 50 governments have introduced measures restricting civil society. Those measures range from delaying registrations of civil society organizations to imprisoning and physically harassing civil society leaders.
Lenhardt's remarks also underscored a period of significant transition at the agency — the acting administrator admitted he has not advanced his own priorities around management and institutionalization of past reforms as far as he had hoped.
"I am not where I want to be," Lenhardt said.
USAID has run into some "challenges," the acting administrator said, describing his own current responsibilities as "working two jobs, basically," — presumably as deputy administrator and as acting administrator until Rajiv Shah's successor is confirmed.
Obama nominated National Security Council Senior Director Gayle Smith to be the next USAID administrator. Smith likely faces a lengthy confirmation process in the Republican-controlled Senate.
Can Gayle Smith secure USAID's future?
President Barack Obama nominated Gayle Smith to lead the U.S. Agency for International Development. If she gets confirmed, what should Smith prioritize on day one? A Devex exclusive.
As both the acting administrator and recently named nominee consider how best to utilize the Obama administration's remaining months of U.S. development program leadership, one of their guiding considerations will be the priorities outlined in an 80-page strategic document — the Quadrennial Diplomacy and Development Review — launched by Secretary of State John Kerry last month.
The QDDR took center stage at SID-Washington Wednesday. Tom Perriello, a former U.S. representative who Kerry appointed to lead the review process, responded to concerns that the document and its forthcoming implementation guidance might struggle to be more than just an "intellectual exercise."
Diana Ohlbaum, independent consultant and author of the Devex "radical rethink" series on foreign aid effectiveness, worried the QDDR added to a growing list of things U.S. development programs should do, without clarifying what they would not do in order to make room for new priorities.
Others, like Larry Cooley, president emeritus and senior adviser at Management Systems International, suggested one way to read the QDDR — which includes explicit language about countering violent extremism, combating corruption, and improving governance — is as a "rebalancing" of the global development agenda. For years that agenda has leaned heavily toward multibillion-dollar global health programs. Perhaps, Cooley suggested, this strategic document points to a more integrated future.
As Casey Dunning, senior policy analyst at the Center for Global Development, pointed out in a recent blog post, "The three lowest-funded areas for USAID — environment, peace and security, and democracy, human rights and governance — happen to be three of the QDDR's four strategic priorities."
If the QDDR is to foster meaningful change — beyond the "intellectual" — at some point the agency's leadership will have to ensure that saying "yes" to new priorities proceeds in tandem with saying "no" to others.
Stay tuned to Devex for more news and analysis of U.S. aid, and subscribe to The Development Newswire to receive the latest from the world's leading donors and decision-makers — emailed to you FREE every business day.