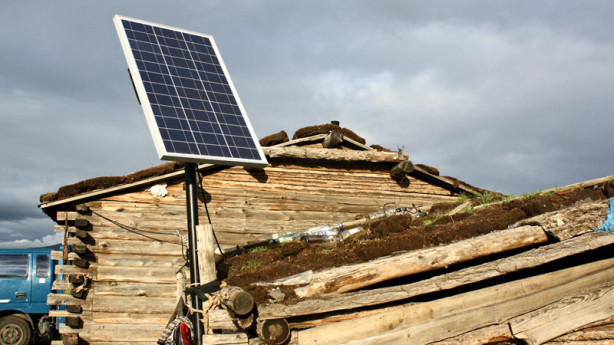 World Bank President Jim Yong Kim is on a mission to make the business case for climate-smart investments — but how much power does the bank wield to make renewable energy more affordable?
---
Europe's refugee response is causing disunity in the global development community. But what are alternative policies and what could they look like in practice? Devex gets the inside track on the need to keep human rights at the heart of the response, and what models could be used.
---
The EU views Senegal — the most stable democracy in West Africa — as an opportunity to experiment with new aid strategies and modalities, namely variations on traditional budget support.
---
Germany's GIZ is one of the growing number of donors who are looking to tourism to contribute to the Sustainable Development Goals. An insider shares details of the agency's playbook with Devex.
---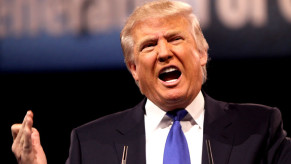 Republican presidential frontrunner Donald Trump shared his views on foreign policy, criticizing "nation building," and asking why the U.S. military should "worry" about climate change.
---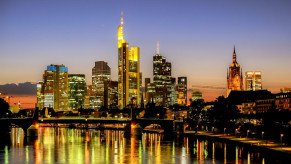 On Monday, the Asian Development Bank will hold its 49th annual meeting in Frankfurt, Germany, to map out the challenges, opportunities and the future for Asia-Pacific development. Here's an exclusive Devex look what you can expect to see at the Manila-based institution's annual event.
---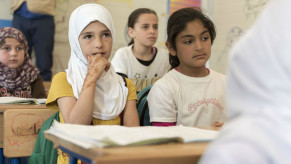 It's been almost four years since Syrian refugees fleeing conflict started to congregate in Zaatari, Jordan. Now the world's second largest refugee camp with 80,000 residents, the focus is shifting from emergency response to education and creating livelihoods. Devex discussed this transition in an exclusive interview with UNHCR senior field coordinator and camp manager Hovig Etyemezian in Jordan.
---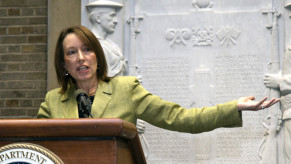 A seasoned U.S. global health adviser is bringing her decadeslong experience to the Center for Strategic and International Studies. And an anti-hunger advocate fighting malnutrition in D.C. and neighboring states is joining the board of an international nonprofit.
---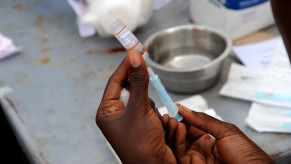 Immunization saves millions of lives annually. But to continue successful treatments, the global health sector must expand the R&D agenda to fund the next generation of lifesaving vaccines. Cecile Vernant of DSW offers three ways to harness the latent potential in vaccine research.
---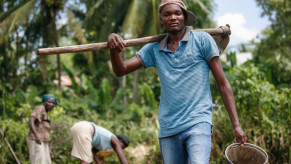 Haiti remains mired in poverty, earthquake destruction and political instability. But there are also signs of progress and examples of community-led development that often escape the notice of foreign observers. Back from a recent trip to Haiti, Lionel Vigil shares lessons learned to help the country break free from a centurieslong cycle of poverty, political instability and outside intervention.
---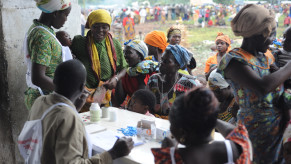 Outbreaks of infectious diseases show us how we must bolster our defenses to achieve global health security. In this exclusive guest commentary, Seth Berkley, CEO of Gavi, the Vaccine Alliance, marks World Immunization Week by discussing the importance of improving routine immunization to boost population immunity.
---
When the social media craze around #BringBackOurGirls died down, Omolola Adele-Oso found she needed to bring back the focus by trying a different approach. Devex caught up with the Act4Accountability founder to find out what's next for the advocacy organization.
---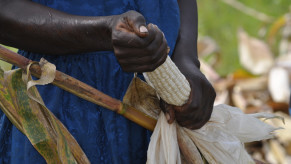 By most estimates, roughly one-third of all food grown goes to waste. Early stage innovations are needed to reduce those post-harvest losses as well as systems that provide the financing and logistics to bring them to scale.
---
Inside Development

Leaders of two of Asia-Pacific's most influential development institutions — the Asian Development Bank and the Asian Infrastructure Investment Bank — signed a partnership deal on Monday that will pave the way for cooperation in providing much needed finance and knowledge to address the region's myriad development challenges.
Global Views

How can we create better cities? In this guest column, Deloitte discusses how urban data analytics and decision-making tools can help us shape our urban future, as well as through collaboration and knowledge sharing.