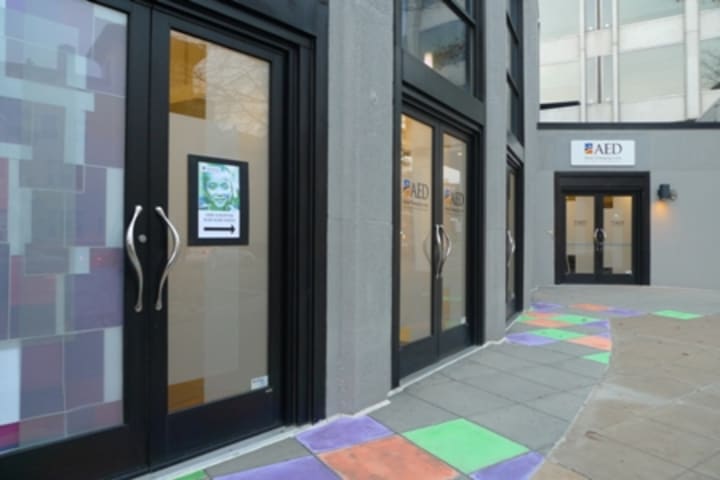 After months of intense speculation, the news is finally out on who will acquire one of Washington's most renowned development consultancies: On Wednesday, AED announced that FHI has agreed to purchase its programs, expertise and other assets. FHI plans to retain "substantially all" staff.
AED rocked the development community in March when it unveiled plans to sell assets and transfer programs to another development organization. AED's revenue stream had narrowed significantly in December, when the U.S. Agency for International Development, one of the company's main donors, temporarily suspended new funding after an audit revealed "evidence of serious corporate misconduct, mismanagement, and a lack of internal controls" in AED's work in Pakistan and Afghanistan.
"It is reassuring to know that we will be able to continue our programs in collaboration with our partners, donors, and funders for the benefit of the people and communities we serve around the world," AED President and CEO Gregory R. Niblett said June 8 about his company's asset purchase agreement with FHI, formerly known as Family Health International.
"We believe FHI provides the right fit for the continuity of our work in health, education, civil society, environment, and social and economic development in the U.S. and around the world," Niblett said in a statement. "We are confident that AED's diverse programs and staff, and our reputation for service to society built over the last 50 years, will continue to flourish under the leadership, management, and fiscal stewardship of FHI."
A fact sheet published by the two groups sheds additional light on why AED chose FHI as a buyer: "FHI offered a uniquely ideal fit," the groups say, "given its similar mission, complementary (and not significantly overlapping) areas of expertise, global focus and strength in program and fiscal management. AED's Board of Directors and senior leadership felt FHI was in the best position to seamlessly maintain the integrity and continuity of AED's programs, projects and staff - including the full breadth of domestic and international programs - while allowing a continued focus on education, civil society and economic development. FHI and AED share strong mutual histories of partnership at every level, and a commitment to foster sustainable development in communities in greatest need."
About the continuation about AED programs, the groups say: "AED's expertise and projects will remain in place, with programs intact and on course for completion and renewal. Maintaining the continuity of AED programs for the benefit of the people and communities we serve will be a priority for all of us during the transition process and beyond."
No details were given on a potential name change of FHI or the timing for novation, meaning the process of assigning a government-funded program to another buyer.
Get development's most important headlines in your inbox every day.
Thanks for subscribing!
FHI began in 1971 at the University of North Carolina as the International Fertility Research Program. Over the years, it has expanded its initial focus on family planning to encompass issues such as HIV/AIDS; four years ago, the organization says it decided to expand even further into international development.
"The opportunity to leverage our collective expertise, programs, and partnerships will amplify our efforts to implement solutions to critical social problems around the globe," said FHI Chair and CEO Albert J. Siemens.
FHI employs 2,500 staff around the world, including physicians, scientists, and technical experts in health, development, and management. The group reported $327.6 million in total revenues and gains for fiscal 2009, which ended Sept. 30 that year, 70 percent of which came from USAID.
AED employs nearly 3,000 aid workers around the globe, not including consultants. In 2009, the NGO reported $119 million in total assets and $440 million in revenues.
USAID suspended AED from receiving new government awards after finding evidence of fraud related to various aspects of a $150 million cooperative agreement, which was subsequently terminated by USAID/Pakistan. According to OIG's latest semiannual report, OIG investigation later uncovered evidence that "members of AED's senior headquarters staff became aware of potentially millions of dollars of disallowable costs because of collusion and overcharging by vendors on the Pakistan project but repeatedly failed to disclose this information to USAID."
OIG also found that several infrastructure projects managed by AED in Pakistan failed to meet required USAID specifications, and that another AED project in Afghanistan revealed significant internal control issues resulting in the use of a purchasing process that violated both AED and USAID competitive procurement standards. As a result of the ongoing investigation, USAID/Afghanistan cancelled a planned $9,900,000 extension of the project in December 2010.
AED has taken several steps to address government concerns. Its CEO at the time, as well as four other senior executives, retired.
Read more:
What's Next in AED Asset Sale: A Conversation with Misha Galley

AED to Seek Orderly Acquisition and Transfer of Programs and Assets 

AED Barred From Receiving New USAID Funding Pending Investigation into Consultancy's Af-Pak Work    

No Plans at USAID to Release AED Investigation Findings
Read more international development business news.