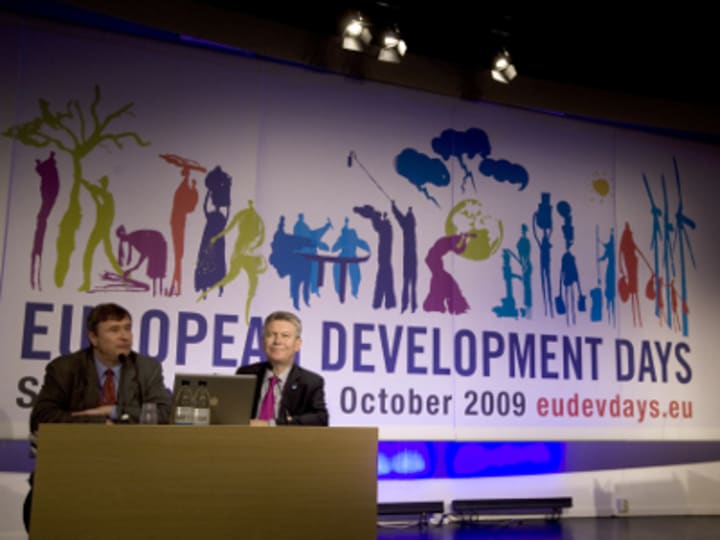 The fifth annual European Development Days, to be held Dec. 6-7, 2010 in Brussels, Belgium, will bring together current and former heads of state and government leaders from across Europe, Africa and other regions. Representatives from international bodies, non-governmental organizations and civil society groups will also be in attendance.
"This year's edition of the European Development Days takes place at a crucial time when development policy is evolving in response to the EU's new institutional set-up and the current global context," European Commissioner for Development Andris Piebalgs noted in an EU news release.
Get development's most important headlines in your inbox every day.
Thanks for subscribing!
The event is expected to feature 15 high level panels, two keynote remarks and 30 seminars on various topics, including the future of European development cooperation, aid effectiveness, global health and human rights. It will be accompanied by a series of side events and launches of reports and award ceremonies, including the Music Against Poverty contest.
>> EU Launches Youth Music Competition on Poverty Reduction
The European Development Days were first held in 2006 as a venue to discuss and strengthen aid effectiveness and development cooperation across Europe.