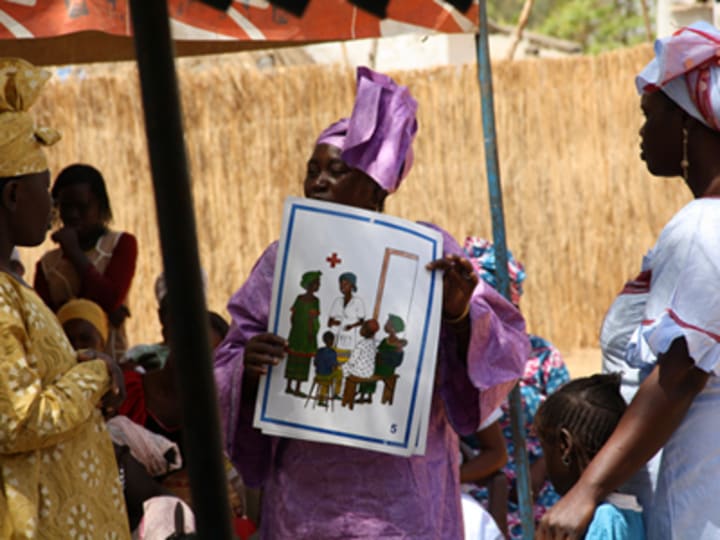 The future of international development cooperation is not just hashed out in dusty field offices and ramshackle schools and hospitals, but also at a variety of events, celebrations and other gatherings. Below are some of the most noteworthy events for the week starting Feb. 3:
Special Symposium on the Occasion of the Official Launching of Japan-World Bank Disaster Risk Management (DRM) Joint ProgramFeb. 3Tokyo, Japan
International Fund for Agricultural Development's first meeting of Convenors and FriendsFeb. 3
Combating global corruption: Shared standards and commong practice?Feb. 3-4Chatham House, London, United Kingdom
Global forum for innovations in agricultureFeb. 3-5Abu Dhabi National Exhibition Center, United Arab Emirates
43rd meeting of the Clean Development Mechanism small-scale working groupFeb. 3-5Bonn, Germany
Investing in African Mining IndabaFeb. 3-6Cape Town, South Africa
8th session of the Open Working Group on Sustainable Development GoalsFeb. 3-7United Nations headquarters, New York, United States
Get development's most important headlines in your inbox every day.
Thanks for subscribing!
Workshop on the Future of Social Housing: Environmental and Social ChallengesFeb. 4-5Geneva, Switzerland
Evaluating and Monitoring Apprenticeship and Traineeship Schemes seminarFeb. 4-5Brussels, Belgium
C40 Cities Climate Leadership Group Mayors SummitFeb. 4-6Johannesburg, South Africa
Second Dialogue of the Aspen Institute Food Security Strategy GroupsFeb. 5-7Rome, Italy
14th Delhi Sustainable Development SummitFeb. 6-8New Delhi, India
International celebrations
World Interfaith Harmony WeekFeb. 3-9
World Cancer DayFeb. 4
International Day of Zero Tolerance for Genital Mutilation/CuttingFeb. 6
Know of an upcoming event that might be of interest to the international development community? Leave a comment below or email us at news@devex.com.
Read more development aid news online, and subscribe to The Development Newswire to receive top international development headlines from the world's leading donors, news sources and opinion leaders — emailed to you FREE every business day.