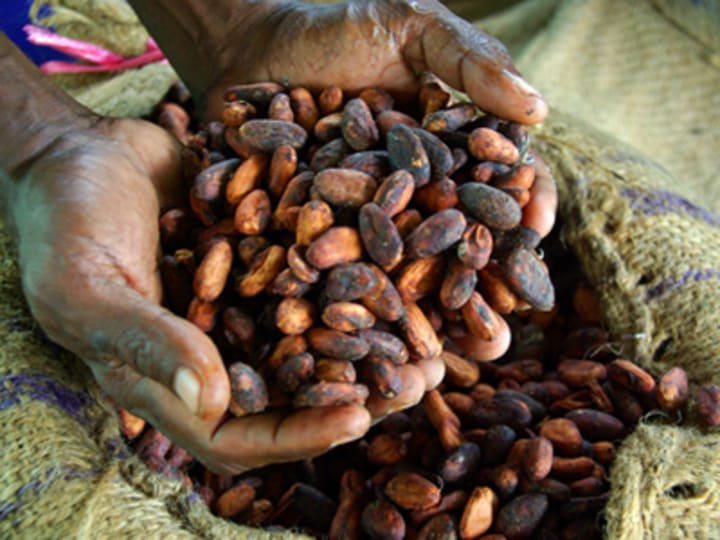 Days after the Australian government released details of the previously announced aid cuts, aid experts and NGOs expressed their disappointment not only with the lack of specifics — especially at ground level and how many AusAID jobs will be slashed — but also about the confirmation that the country's official development assistance strategy will focus mainly on trade.
The Aid for Trade initiative, launched in 2005 by the World Trade Organization and the Organization for Economic Cooperation and Development, looks at ODA as a financial assistance tool for developing countries targeted at helping them develop their capacity to trade — something Australian NGOs are wary of, despite it being an expected policy change following the change of government in Sept. 2013.
On Thursday, the "new" approach was endorsed by Richard Feachem, global health expert and former U.N. undersecretary-general, who told The Australian that assisting countries to expand trade within the region is in "everybody's best interest" as opposed to the usual "feel-good" development programs, which are not as efficient and do not put maximum value for taxpayers' money.
For an international policy expert, the move is not surprising — whether or not it makes countries and NGOs dependent on Australian aid their friends or foes.
"The Australian government believes its aid policy should be more aligned to its foreign policy," Jenny Hayward-Jones, head of The Myer Foundation Melanesia Program at the Sydney-based Lowy Institute for International Policy, told Devex. "But Ms. Bishop wants aid for trade and generally support sustainable economic growth in developing countries to be a flagship of the aid program. This may win more friends among developing countries and perhaps lose some friends in the NGO community."
Trade alone cannot end poverty
Bilateral programs under the new Australian aid budget have generally declined, with only the East and Southeast Asian regions seeing a minute increase of 0.3 percent, despite the supposed renewed strategic focus of Australia on Asia-Pacific. ODA for Africa and the Middle East took the deepest dive with a 39 percent decline, amounting to over $129 million in cuts.
Local NGOs have cried foul over the aid for trade approach, saying it doesn't always work — especially in countries that don't have sufficient trade infrastructure and skills capability to sustain these projected economic activities. For instance, Mark Chenery, community engagement chief at ActionAid Australia, noted that while the objective of aid for trade is acceptable, the approach alone is not enough to make a significant wave of improvement in global development.
Get development's most important headlines in your inbox every day.
Thanks for subscribing!
"Foreign aid alone is not enough to end global poverty, but neither is trade. Aid for trade is a simplistic solution that doesn't necessarily change the lives of the poorest people including women who are often outside of the formal economy," he told Devex. "Women make up 43 percent of the global agricultural labor force, and produce the majority of food consumed in the developing world but typically don't produce cash crops, and therefore increasing trade doesn't touch lives."
Chenery added: "We'd rather see a focus on combatting the structural cause of poverty such as the systematic subordination of women and their rights to land, credit and other productive resources. Opening trade alone will do nothing to help women overcome these barriers."
When does 'aid for trade' work best?
The idea of championing aid for trade undermining the poorest of the poor despite them being the ones who need aid the most is widely shared by Australia's NGO community. In an earlier interview with Devex, Garth Luke, World Vision Australia's ODA chief, stressed there is not enough evidence proving aid for trade programs can spur trade and economic growth.
Despite this, some donors still firmly believe that aid for trade is the way to go, so the question is, when does it work best?
The Overseas Development Institute, one of Europe's most prominent think tanks, indicated in a 2012 report that any positive effect of aid for trade may be hampered by global economic woes, and political and economic climate of recipient countries.
"Any optimism on the volume of aid for trade flows is punctuated by the ongoing global economic crisis, which is likely to have important implications for trade and development. [There is] prolonged recovery of the feeble economy [and] fiscal austerity," the report explained, although in some cases the approach has been particularly successful including improving a country's export ratio and investment climate.
According to the report, aid for trade works best when:
It is targeted at reducing the cost of trading: Aid money is focused on easing trade processes including customs clearances, infrastructure and trade facilitation.

It addresses the binding constraint to growth: ODA should also be invested on skills training and capacity development programs for the people to be equipped in doing business once trade activities increase.

There is effective coordination between donors and recipients.

Aid for trade, while helping individual countries, looks at the bigger picture, sharing the benefits to a whole region or sub-region.

Monitoring and evaluation of aid for trade programs are efficient, effective and realistic, especially in times of financial crisis and fiscal austerity.
Read more development aid news online, and subscribe to The Development Newswire to receive top international development headlines from the world's leading donors, news sources and opinion leaders — emailed to you FREE every business day.