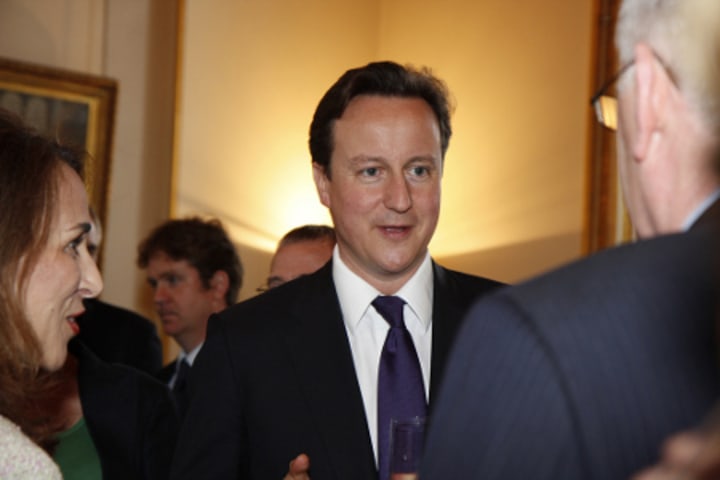 Think about it: U.K. Prime Minister David Cameron chairing a new U.N. committee that will establish a fresh set of development goals after 2015. Good, eh?
The answer may not be so easy for the development community. This new role for Cameron makes certain the United Kingdom will commit to the 0.7 percent aid spending target despite calls from several ministers to drop it, the Guardian says. While this doesn't mean other donors would follow suit, it does mean more money for the development community.
But the idea of Cameron on board may mean the focus of post-2015 goals will veer away from mother and child to economic development. The prime minister and U.K. Secretary of State for International Development Andrew Mitchell have wanted to shift the debate toward economic development, the Guardian reports.
A government source told the Guardian Mitchell thinks economic factors need to be given "much greater weight" than it receives under the current MDGs. The source said economic development — not aid — is the reason 700 million people in China have been "lifted out of poverty."
Get development's most important headlines in your inbox every day.
Thanks for subscribing!
Concepts such as aid conditionality and public-private partnerships may also see light in the next set of goals under Cameron's watch. Mitchell said he had set up a department at the Department for International Development to help put private sector development and engagement at "the heart of everything we do."
Cameron has accepted U.N. Secretary-General Ban Ki-moon's invitation to chair the committee, the Guardian says. Consultations will start in May.
Read more:
Read more news about development aid online, and subscribe to The Development Newswire to receive top international development headlines from the world's leading donors, news sources and opinion leaders — emailed to you FREE every business day.