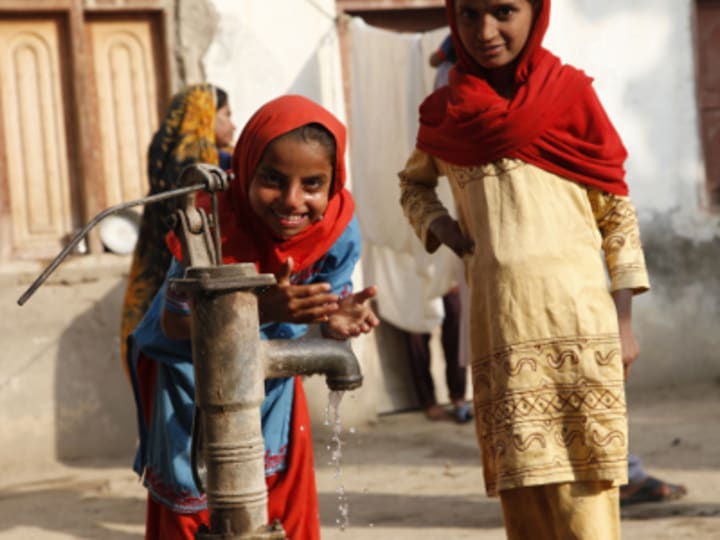 The raging famine in the Horn of Africa due to prolonged drought has drawn renewed attention to the importance of sustainable water resources for long-term food security. This is among the issues highlighted during World Water Week, which is under way in Stockholm, Sweden, from Aug. 21 to 29. 
Food production depends on the availability of water, so much so, that producing just one calorie of food requires one liter of water, says Alexander Mueller, assistant director-general for natural resources at the United Nations Food and Agriculture Organization.
Translated, that means each person on the planet requires about 2,800 liters of water to satisfy his daily food requirement.
FAO underscores the need to invest in irrigation, improve the efficiency of agriculture's use of water, and adopt farming techniques that focus on getting "more crop per drop."
But as groundwater levels decline rapidly in major food baskets around the world, the United Nations Environment Program highlights the necessity of investing in an "ecosystem services approach." That includes diversifying crops, reducing pollution of wetlands, improving rainwater collection and other practical steps. This, UNEP says, could help avoid water scarcity, meet the food demands of a growing global population, and raise incomes.
Access to safe drinking water is another issue highlighted by European Union development commissioner Andris Piebalgs. He reaffirmed the EU's commitment to attaining the Millennium Development Goal on access to safe drinking water and basic sanitation. Piebalgs reiterated the EU's MDG initiative, which will provide an extra €1 billion ($1.44 billion) for water and sanitation projects in Africa, the Caribbean and the Pacific.
Get development's most important headlines in your inbox every day.
Thanks for subscribing!
The World Bank, meanwhile, stressed the need for African governments to funnel 5 percent of domestic revenues to water supply and sanitation in light of the gap between funding and need.
The International Red Cross and Red Crescent Societies called on the donor community to ensure vulnerable communities have the knowledge and technical skills to maintain vital water facilities, such as wells and pumps, as these should be up and running when disasters strike.
Early warning and water preparedness, IFRC Under Secretary-General Matthias Schmale says, "are key to survival for millions of people." 
Read more development aid news online, and subscribe to The Development Newswire to receive top international development headlines from the world's leading donors, news sources and opinion leaders — emailed to you FREE every business day.