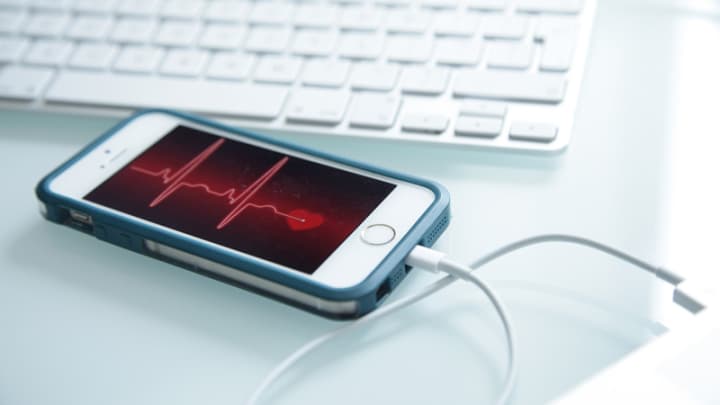 A "connected" hospital is not a thought anymore, it is something that has become a reality for the majority in the health provisioning space. Hospitals are evolving from traditional way of patient care. In a connected hospital, medical professionals can focus on providing the best quality of care to their patients, instead of on administrative tasks.
For example, a nurse would not need to manually capture the vital signs of a patient. Once the patient is assessed, this information will be captured via a wireless sensor and sent to the required personnel for review. This gives nurses the ability to use the information to improve the quality of care rather than being burdened with administrative tasks.
Medical professionals can now access medical records via multiple devices, or even monitor their patients virtually in real time. Not only do medical professionals benefit, but patients can also schedule consultations, receive notifications on their personal health or even track incidences of disease outbreak.
With the advent of the smartphone, patients, no matter what their location, can connect to their doctors to get expert advice. In Africa, these initiatives are already having an impact on care: In Kenya, the distribution and monitoring of antiretroviral medication compliance has increased by 11 percent by digitally monitoring patients via a smartphone application on the use and renewal of the drug; in Botswana, the government has deployed a mobile solution that monitors malaria outbreaks and reduced response time from months to minutes; and in Mali, a recently initialized mobile application that provides pregnancy information to new mothers has reduced the maternal mortality rate by 30 percent.
As the industry further evolves, hospitals and medical professionals are noticing another field in health care called personalized medicine. This form of care will allow patients, with certainty, to know what diseases they could develop over the course of their lifetime and understand what preventative methods can be used by making lifestyle changes.
An evidence-based decision-making solution, namely the practice of using available data and information from a system to make diagnosis or recommend treatment, is needed. This would allow medical professionals to have the right information and personalize the care and treatment of a patient.
For example, American Society of Clinical Oncology started the Cancerlinq program in the United States and has given oncologists the ability to utilize anonymized cancer information from patients and use that in finding new methods of treatment and proactive management of the illness. 
The majority of medical professionals have a great deal of the health care data that is unstructured, and it's not easy to access it. Dictated notes, medical records and charts, and even real-time texts make up this data. Much of this information doesn't live in one system, where others can look at it, compare notes, and see test results. Medical professionals need a new approach to manage not just the structured, but also unstructured health information. This approach will create value patient care and health care providers will get new insights and carve out new treatments by analyzing the enormous amounts of health information.
This is made possible by the innovative use of in-memory computing, analytics, cloud and mobile devices in advancing personalized care in real time. Systems, Applications and Products, or SAP, has developed a digital health care platform, "Connected Health," which allows for the consumption of massive amounts of data, with analysis, distribution and grouping depending on requirements.
All of this is done in a near real-time scenario, so information is always available and relevant. The challenge lies in how to bring enormous data sets from clinical and operational sources and synthesize it into actionable information within an acceptable timeframe. If information is readily available in another digital solution, then it is a matter of structuring the information in a consumable manner.
Get development's most important headlines in your inbox every day.
Thanks for subscribing!
However, if the medical information is currently paper based it proves harder to obtain as handwriting can be illegible; chronological records are not consistent and information is not always captured in a standard format.
With the need to improve care delivery, government plays an integral role in health care reform. As a result, it is a goal of many developed and developing countries alike to have digitized medical records. In addition, incentive programs have been set up to support this transformation where hospitals are incentivized by digitizing records.
This also blurs the line between health care providers, research organizations and medical insurers as they all want customised patient information to drive new methods of care, treatment and wellness. However, the outcome is better personalized patient care. This is considered value adding to all industries as health care providers improve care to patients, medical insurers customise the risk benefits specific to the patient and research organizations have access to more anonymized information that can allow for new and innovated methods of future treatment. With this big data accessible to medical professionals, they have the information they need to make better informed, real-time decisions and predictions of their patients' health.
They can more easily determine answers to the broad range of medical questions surrounding every patient and can more efficiently and effectively make the right diagnosis, helping patients manage their lifestyles better and ultimately saving lives. Medical insurers can also use the information to identify patterns of illness early on and offer individualized preventive and wellness programs to ensure a healthier society and reduce the cost of insuring patients.
Pharmaceutical companies can then identify common traits and patterns for treatment thereby manufacturing drugs that can optimally treat individuals or groups of patients. For example, Roche has partnered with SAP to provide a program that could revolutionize prevention and cure of Type 2 diabetes. The patient can monitor glucose levels at home and transmit the information to the doctor's office via a mobile application. All data transferred is securely stored and processed by the doctor who can then personalize the ongoing treatment.
This is the future of the health care industry, where the focus is about personalizing the patient experience by utilizing today's health information to drive the future of treatment, wellness and care.
Making Markets Work is an online conversation to explore what's being done to make global health care markets accessible to people at the base of the pyramid. Over 10 weeks, we will amplify the discussion around effective health financing, analyze key challenges blocking universal market access in the health care supply chain, and explore the key strategies to make markets more effective. Join us as we look at this important issue, and share your thoughts by tagging #MakingMarketsWork and @Devex.