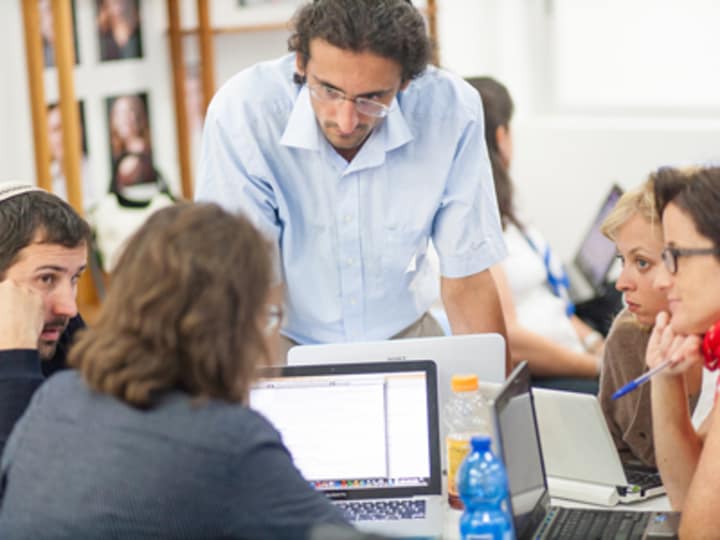 Last week, we launched the first in our monthly "Ask Devex" series where we invite Devex members with career accounts to send in their most pressing career questions for me to answer during a live webinar.
During the webinar, a Devex member posed the following question:
"What advice would you have for someone who has taken a break from a development career, either because of the economy or for family obligations, and is eager to return to development work?"
This is a challenge that affects many global development professionals. Most development assignments are project-based and can run anywhere from just a few weeks to several years. While you can find career-long positions within larger institutions, many aid workers are moving from contract to contract. The common practice of NGO and consulting firms to staff personnel at the proposal stage adds another layer of complexity. Landing your next job can feel no less secure than placing a bet on the winning horse at the races, so even the most in-demand professionals can end up with gaps in their resume.
Most development recruiters understand the nature of our industry and will not ding you for gaps of a few months in your job history. However, if you have to take a break for a longer period of time, it can start to affect your job prospects. There is no magic number for how long that is, but if you have a gap of six months to a year, you may run into some roadblocks.
If you find yourself in this place, here are some tips for navigating your way back into work.
1. Stay connected
No longer having an active network can often be as big of a challenge as that big gap in your resume. So many positions are hired through referrals and recommendations. If you don't maintain these relationships, they are unlikely to be around to help when you are ready to return.
READ:Networking for people who dread networking
Regularly check in with former colleagues, make an effort to attend the occasional networking event or keep in touch over social media channels. It can be difficult to maintain these relationships if you've chosen to take a break for a specific reason, say when your days are devoted to caring for a sick loved one. But staying in touch doesn't need to be a second job. A check in every six months or so, even by email, can be enough to keep an active network going. This is especially true of anyone you plan to use as a reference in the future.
If you have already been out of the workforce for a while and didn't devote much time to maintaining your network, it's not too late. Start now.
READ: Networking tips for global development consultants
2. Stay up to date on the latest trends, gossip and news in your field of expertise
One of the reasons organizations hesitate to hire someone who has taken a long break is that they fear the person will no longer be knowledgeable about the current trends shaping their sector. Staying updated on the latest in your industry is important for more seamlessly stepping back in.
For example, knowing which organization experienced a big layoff or hiring surge or what methodologies specific donors currently employ will be important details to know when you want back in the game.
This is where that network will also come in handy. The occasional coffee with former colleagues is a great way to stay abreast of the latest in your field. Devex news and newsletters are also a great way to stay on top of the news that matters to professionals in your field.
Get development's most important headlines in your inbox every day.
Thanks for subscribing!
2. Fill those gaps with something
Depending on the reason for your prolonged break, this can be easier said than done. But staying busy with some kind of work, be it a few short-term consultancy assignments, pro bono work or volunteer work can be an excellent way of filling those glaring gaps in your resume. They can also help keep your skills, knowledge and network current.
These extracurricular activities don't need to be full-time nor throughout the duration of your break, but if you plan to be out of the workforce for a year or more, the addition of a few relevant assignments sprinkled throughout your time off can make a huge difference to prospective employers, and even more so if it is relevant to your area of expertise.
3. Don't leave seemingly irrelevant assignments off your CV
Especially in recent economic times, many professionals have had to take a job –any job – to pay their bills even if it's outside of their profession. Whether you found work in a standard office job not related to international development or waited tables, include it on your resume.
A long gap in your employment history is more of a red flag to employers than someone who had to take an assignment outside of their field for a bit. When describing your position, make sure to highlight skills and tasks relevant to the field you want to get back into and perhaps how this outside experience provided a new perspective that could be valuable to an international development career.
4. Use the right CV format
Some may advise you to hide your employment gaps by using a CV in a functional format, or grouping your experience in distinct functional or expertise areas rather than showing what you did for each previous job. But most recruiters assume you only use it when you have something to hide.
Recruiters want to see your CV in reverse-chronological order, meaning a list of your full job history starting with your current or most recent job. Trying to mask your career gaps by using a different CV format will typically do more harm than good.
READ: International development resumes: What you need to know
While you shouldn't leave off unrelated positions from your CV, you shouldn't highlight them either. Include them in your employment history, but also include a key qualifications or summary of expertise at the top of your CV. This can be in either bullet point or paragraph form where you highlight the best and most relevant experience from your career to be right front and center.
Use this Devex CV template as an example. And if you need more guidance on how to best craft your CV due to long career gaps, consider working with one of our CV experts through the Devex CV writing service.
Do you have other career tips you'd like to share? Please leave your comments below. If you have any questions about managing your career in international development, tweet me @DevexCareers.