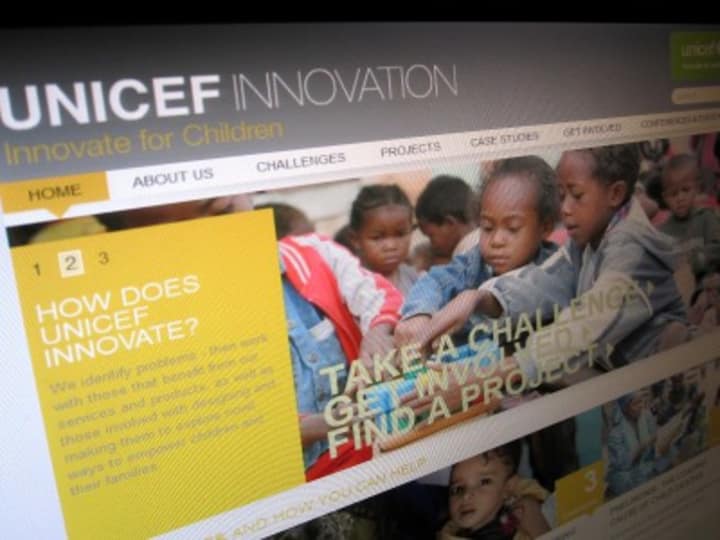 UNICEF has taken another step toward engaging the public more in its work. This time, the agency aims to encourage feedback and collaboration on some of the innovative projects it is leading.
The agency's Innovate for Children website was launched on Aug. 23 as way of getting experts, research institutions and others involved in innovative UNICEF projects for children and women around the world. It's the agency's latest push to open its knowledge base. UNICEF recently announced it would start making its audit reports public, as Devex reported.
With its aim of accelerating progress on key areas UNICEF is working on, the website is timely given the fast-approaching deadline of the Millennium Development Goals in 2015. The launch also appears on trend as various donors have been ramping up efforts to engage more public and private sector actors in their work.
"Innovation and the partnerships around innovation have always been part of UNICEF's DNA," Shanelle Hall, head of UNICEF's supply division in Denmark, said. "The Innovate for Children website is premised on the idea that we can and must do more."
Get development's most important headlines in your inbox every day.
Thanks for subscribing!
Aside from a sample of ongoing innovative UNICEF projects, which may also be found in the Devex projects database, the website packs the following features:
List of specific and strategic challenges the agency faces in its operation. Members of the public can comment on these challenges through their social media accounts.

Case studies chronicling successful, as well as failed, UNICEF undertakings.

Conferences and events.
Read more:
Read more  development aid news online, and subscribe to The Development Newswire to receive top international development headlines from the world's leading donors, news sources and opinion leaders — emailed to you FREE every business day.