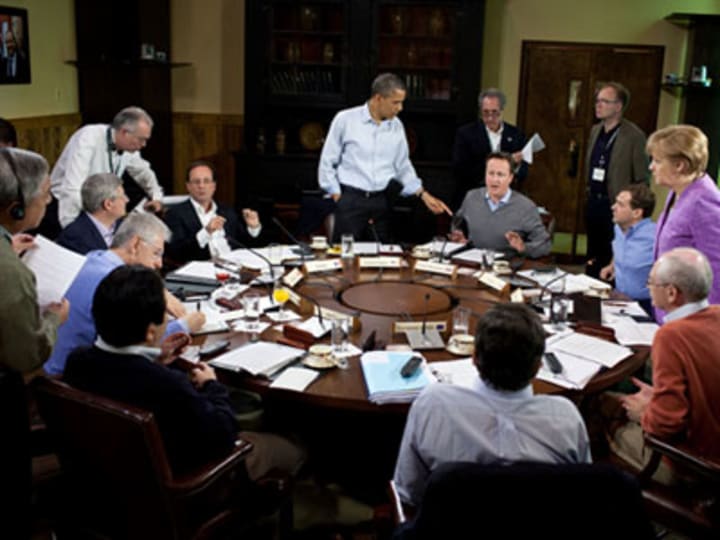 Ahead of the upcoming G8 and G20 summits, a group of parliamentarians held a global summit in London to drum up support to keep family planning on the agenda.
The legislators called on heads of state gathering at both meetings in June to recognize family planning and sexual and reproductive health rights as "fundamental" to gender equality and development.
The All Party Parliamentary Group on Population, Development and Reproductive Health and the European Parliamentary Forum on Population and Development last week gathered over 50 parliamentarians from across the world to show a united voice in making sure the powerful clubs of wealthy countries talk about family planning during their meetings next month.
"We demand that G8/G20 leaders place family planning in the context of sexual and reproductive health and rights at the core of the post-2015 development agenda," they said in an appeal to the leaders.
MDGs progress 'inacceptably slow'
The G8 club – France, Germany, Italy, Japan, United Kingdom, United States, Canada, and Russia – will hold its annual summit on June 17-18 in Fermanagh, Northern Ireland.
The group has in the past described progress toward achieving Millennium Development Goals No. 4 and 5 as moving at an "unacceptably slow rate," and observers within the aid community told Devex that flagging momentum for accelerating progress in maternal and child health was evident in recent G8 meetings.
Recognizing family planning and sexual and reproductive health as fundamental human rights would have an immediate impact on the political mindset of G8 and G20 donor countries, said EPF Secretary Neil Datta.
Get development's most important headlines in your inbox every day.
Thanks for subscribing!
"This could mean that the prioritization of family planning would increase – taking it beyond the restrictive, prescriptive and highly politicized box of only being relevant for MDG No. 5B," he explained.
More investment needed
NGOs added their own concerns to the appeal of the parliamentarians. InterAction, an alliance of U.S.-based nongovernmental organizations, earlier asked rich countries to make good on their promise to increase funding for newborn, child and maternal health, although this year policy talks at the G8 Summit revolve around food and nutrition.
"If the G8 is serious about ending preventable child deaths in a generation, the time to invest is now," InterAction noted in a recent policy paper.
The document adds: "Funding is critical to success, including bilateral support to developing countries, technical and financial support for costed action plans to scale up nutrition in high-burden countries, continued investment in international organizations like UNICEF and WHO, and meeting government obligations to important health partners like GAVI, the Global Fund, and EPF estimates that an additional $56 billion are needed to fund population assistance before 2015."
In 2011, developing countries received about $10.3 billion in ODA for population assistance, but of the total amount, funding for reproductive health care was just $1.2 billion and family planning, $671 million.