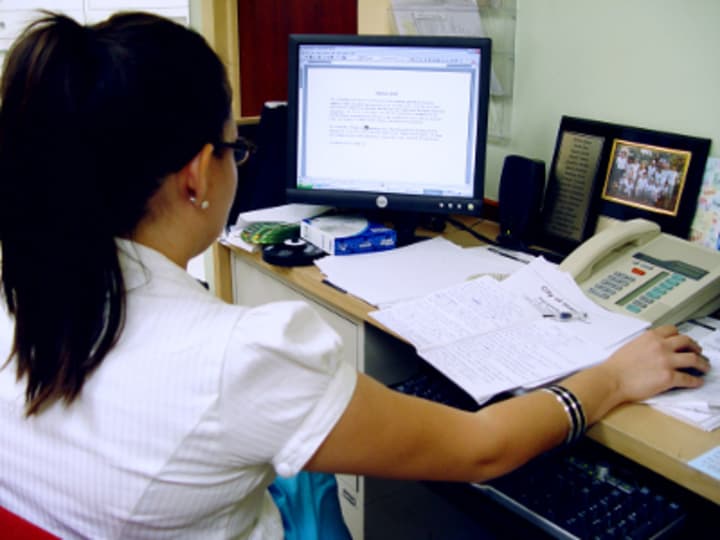 International development is as much a business as it is a labor of love, and chances are you won't choose your next assignment based on the money.
That said, compensation is an important part of human resources management, and comprehensive data on salaries and benefits is hard to come by. That's why Devex is shedding light on the salaries and work of those holding jobs that international development organizations commonly hire for. It's part of our mission to help aid professionals do good and make informed decisions about their careers.
Today's spotlight is on a proposal manager at a nongovernmental organization in the United States.
Position title: proposal manager
Sample tasks: collect, analyze and present information about donors, partners and competitors to help make informed bid decisions, work with the human resources office to identify and recruit senior technical and management staff for overseas positions, and monitor business opportunities for target geographical regions
U.S. foreign aid job market
The United States is the largest bilateral donor country, awarding thousands of contracts and grants valued in the billions of dollars each year.
Although it has vowed to increasingly partner with local organizations in the field, the U.S. Agency for International Development continues to funnel the bulk of its money through U.S.-based groups. Learn more about USAID's leading NGO and private sector partners, which are also among the world's largest implementers. They account for nearly one in five jobs listed on the Devex jobs board this year.
Check out vacancies in the United States and for proposal managers.
Get development's most important headlines in your inbox every day.
Thanks for subscribing!
Compensation isn't everything
The details provided in this article were derived from a survey of select development workers stationed in various parts of the globe. Due to the sensitivity of the information, we are keeping the respondents' identities and organizations confidential.
Compensation varies greatly from one job, country or organization to another. Even for the same position, differences in remuneration occur based on educational background, experience and an applicant's most recent salary, an organization's need and the sector it operates in, as well as whether it is hiring locally or internationally. Also, some organizations offer more generous benefit packages than others, or they offer perks such as regular travel, training or other career development services that should not be discounted. For senior-level international hires, in particular, benefits such as housing and education allowances often amount to tens of thousands of dollars per year.
At the end of the day, aid workers tell us that the chance to help alleviate suffering and lift people out of poverty are well worth any pay cut they may have encountered switching from the private sector.
Read more Devex Salary Spotlights!