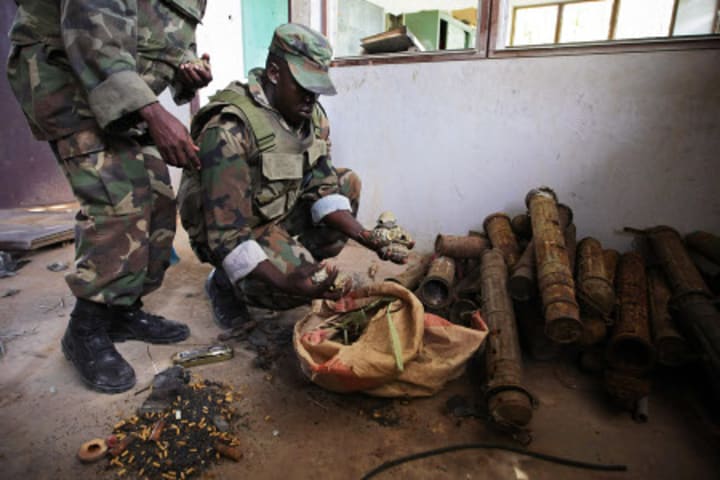 Efforts to scale up humanitarian operations in Somalia will continue despite a recent suicide bombing that killed at least 100 people and injured more than 100 others in the country's capital city, U.N. officials have said.
The attack, which targeted a government compound, came as a surprise but aid agencies have since recovered and their operations are back to normal, according to Kiki Gbeho, who heads the U.N. Office for the Coordination for Humanitarian Affairs in Somalia.
"I was actually in Mogadishu the day of the blast, we all retreated to safe havens, we didn't move for 24 hours, but now operations are continuing as normal," Gbeho said, according to Voice of America.
The al Qaida-linked al-Shabab militant group has claimed responsibility for the attack. The majority of the victims were students checking the results of a scholarship examination outside the country's education ministry building.
The militant group was initially reported to have left Mogadishu earlier this year, a move that has allowed aid agencies to ramp up their programs there. Tuesday's attack, however, shows the group still has a presence in the city, the Voice of America notes.
Get development's most important headlines in your inbox every day.
Thanks for subscribing!
Outside Mogadishu, al-Shabab has tightened its control over parts of southern Somalia, according to U.N. spokesperson Martin Nesirky.
"Tensions have reportedly increased between humanitarian agencies and the local al-Shabab administration in Baidoa, in the Bay region," Nesirky said, according to U.N. Radio. "Some aid agencies have reportedly been suspended and al-Shabab says that there is no need for them in that region as there are no internally people in need."
Read more development aid news online, and subscribe to The Development Newswire to receive top international development headlines from the world's leading donors, news sources and opinion leaders — emailed to you FREE every business day.