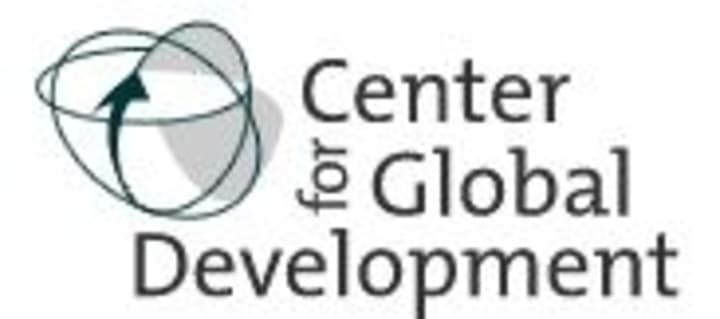 EDITOR'S NOTE: Eric Goosby's appointment — and the "official launch" of the Office of Global Health Diplomacy — is a step forward for U.S. global health programs, Center for Global Development's Amanda Glassman and Jenny Ottenhoff write in their article for the Global Health Policy blog.
Ambassador Eric Goosby has been selected to head the US Department of State's new Office of Global Health Diplomacy, officially turning the page in the ongoing saga of the program formally known as the Global Health Initiative (GHI).  Goosby's appointment will be on top of his role as US global AIDS coordinator, through which he oversees the President's Emergency Plan for AIDS Relief (PEPFAR), and former Ambassador Leslie Rowe will be in charge of the office's daily operations.  But while the long-awaited announcement said the new office will provide "diplomatic support in implementing the Global Health Initiative's principles and goals," it stirred many of the same questions and concerns that arose from the GHI death notice and left me wondering: is this news a Christmas miracle or a lump of coal for US global health programs?
On the one hand, Ambassador Goosby's appointment could elevate broader GHI goals alongside HIV/AIDS in the US State Department.  Indeed, the GHI was created to expand the enormous US investments (and a narrow focus) in HIV/AIDS through PEPFAR toward broader global health challenges, including child and maternal health, family planning, and neglected tropical diseases.  But the GHI was plagued by infighting between agencies and a general lack of mandate and leadership (see previous posts on the topic here, here, here, and here) which ultimately led to its demise.  The creation of the Office of Global Health Diplomacy, for better or for worse, puts an end to the endless debates about GHI leadership which had become unproductive and distracting.   And with the US Global AIDS Coordinator at its helm, the new office could enable better integration between PEPFAR and other US global health efforts, leveraging PEPFAR's existing platform and the Office of the Global AIDS Coordinator's (OGAC) current mandate for coordination.
In addition, I've written about several ways that a global health ambassador could prove a 'value add' to the US global health architecture.  Among them, working hands-on with country ambassadors and host governments to better coordinate aid, pushing strategic goals in countries where traditional aid is no longer a useful tool for leverage, and promoting coordination and reforms at both US and multilateral global health institutions.  Further, by naming Ambassador Goosby to both GHD and OGAC, the Ambassador will have both budgetary and diplomatic leverage with CDC and USAID. Many of these functions were echoed in a blog from Ambassador Goosby, in which he explained that his new post will "bring the full force of US diplomacy to advancing our global health goals," by supporting US ambassadors on the ground with global health expertise and improving coordination among donors, private sectors, multilateral institutions and other stakeholders.
Get development's most important headlines in your inbox every day.
Thanks for subscribing!
There still some worry about the lump of coal.  I fear that ambassadorial leadership and increased diplomacy on their own are unlikely to move the GHI goals forward dramatically.  Progress may be hampered by the same institutional constraints faced by the late GHI office, and because several global health diplomacy functions are already undertaken by other agencies (HHS sits on the board of the World Health Organization and CDC coordinates directly with country ministries, to name a few), the Office of Global Health Diplomacy will surely cause some new inter-agency angst.  Already, the secretary of health and human services, Kathleen Sebelius, created a new post in her department –  assistant secretary for global affairs – to which she appointed Dr. Nils Daulaire on the same day the Office of Global Health Diplomacy was announced at State.
The bottom line: I have no doubt in Ambassador Goosby's ability to lead the Office of Global Health Diplomacy and I welcome his appointment to the position.  While the official launch of the office is probably not the Christmas miracle US global health programs need, it looks like a step forward considering the general dysfunction GHI faced the last four years.   At worst, the move will further embed global health in the State Department rather than bolster efforts to build USAID as the premier US development agency working on global health.  At best, the new office will pave a way for more on-the-ground coordination between agencies working on global health and potentially elevate global health within the broader US foreign policy agenda when a new Secretary of State takes over next year.  So in the spirit of the holidays, I'll hope for the best in 2013.
Republished with permission from the Center for Global Development. Read the original article.