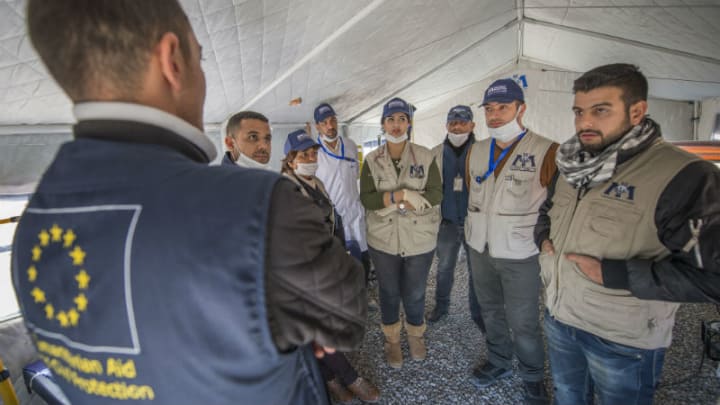 When disaster hits, emergency staff are deployed at a moment's notice to assess, manage, and implement the response. Whether an outbreak of war, natural disaster, political unrest, disease, or famine, emergency response teams are the first on the ground to assist with relief efforts and help communities affected in the aftermath.
Aid workers deployed in emergency situations face some of the harshest and most challenging living and working conditions — and can be deployed for any period of time, ranging from a few weeks to a number of months. Staff may also face their own challenges in such strenuous situations, particularly female responders who make up the minority of disaster response staff.
Get development's most important headlines in your inbox every day.
Thanks for subscribing!