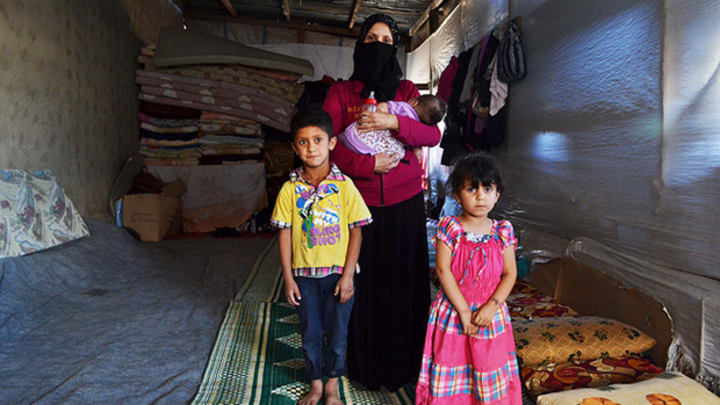 Another pledging conference for the Syrian crisis is set to take place at the end of March in Kuwait. Donors will be asked to fund a humanitarian response plan worth $8.4 billion.
The event is a good starting point to raise critical funding for the crisis, which is showing no signs of abating as it enters its fifth year. More than half of Syria's estimated population of 23 million are now currently displaced and in need of assistance. Some countries hosting Syrian refugees likewise require help.
The humanitarian community's dilemma will again be whether the appeal will be fully funded, or if it will experience the same fate as the one before it. This is the third pledging conference for the Syrian crisis. The first conference in 2013 exceeded the U.N.'s request of $1.5 billion, but the second conference in 2014 was only able to secure a third of the $6.5 billion total.
And we all know securing those pledges is just one part of the equation. The United Nations and its implementing partners have to constantly follow up with donors on the pledged money, some of which is subject to congressional or parliamentary approval. Some of that money may not come at all, and others rolled over from previous years.
Sans a political solution, the upcoming conference, and the money that will follow, serves but a temporary fix to the crisis.
There has not been any progress at the U.N. Security Council, a body mandated to ensure international peace after World War II. As noted by more than 20 aid organizations early this month, the council's very own resolutions that call for respect for the international humanitarian law and were supposed to pave the way for the easing of cross-border aid operations have not been effective.
Cross-border aid operations have become tougher over the past year. With the presence of the Islamic State group in the northern part of Syria for instance, not only had it become more dangerous for aid workers, but also Western governments may object to having their aid delivered to needy populations under the Islamic State group's control, according to Yezid Sayigh, senior associate at the Carnegie Middle East Center and whose focus include the Syrian crisis.
Veteran U.N. diplomat Staffan de Mistura — the third U.N. envoy to the Syrian crisis after Kofi Annan and Lakhdar Brahimi — meanwhile, is looking at all avenues, but so far his efforts have not yielded significant results.
I asked Sayigh if there are other avenues that can be explored to put an end to the crisis or see significant changes on the ground. Unfortunately, he said, "there are no real prospects."
"There are various aspects that could have been done by the key players at the early stages, or that they might even be able to do now if they were to invest real political capital into this," he said, referring to the United States and Russia. "However there is no indication that any of that is likely."
Get development's most important headlines in your inbox every day.
Thanks for subscribing!
He added that since the Ukraine crisis, both key players "aren't able to coordinate diplomacy."
Given the political impasse, members of the the aid community then must boost their efforts where they are able to make a difference on the ground — and they could start by building more trust between themselves.
Local Syrian groups, which are doing a lot of the aid delivery inside the country, have been asking for more access to funding from external donors, and more genuine partnerships with international organizations. But a number of donors are still channelling their assistance to U.N. agencies and international NGOs with which they have more established relationships. For some, like the European Commission, regulations allow them to only directly fund organizations that are based in EU member countries.
Required to ensure aid doesn't fall in the hands of armed groups or terrorists, some iNGOs, would rather provide in-kind support as opposed to cash even in circumstances where the latter may be more appropriate.
Donors and governments like Jordan and Lebanon — now hosting more than 1 million Syrian refugees — meanwhile, could be more open to having a real dialogue, wherein they sit down and together develop a multiyear plan with specific spending mechanisms and priorities, as well as monitoring mechanisms to ensure aid is rightly delivered.
These governments are facing broader fiscal pressures and socio-economic problems that cannot be addressed with a just aid dollars coming in from the U.N. appeal, according to Sayigh. But donors may be skeptical whether these governments have the ability to use aid money effectively.
 "A lot could and needs to be done, and maybe Jordan and Lebanon would be more responsive if there's more coordinated concerted effort in dialogue [that] would prompt them to improve policy in areas where donors need to see progress to commit more resources," Sayigh said. But "I don't think either side has much confidence that the other side would deliver."
What more can the international community do to help put an end to the crisis in Syria? Share your thoughts by leaving a comment below.
Read more international development news online, and subscribe to The Development Newswire to receive the latest from the world's leading donors and decision-makers — emailed to you FREE every business day.